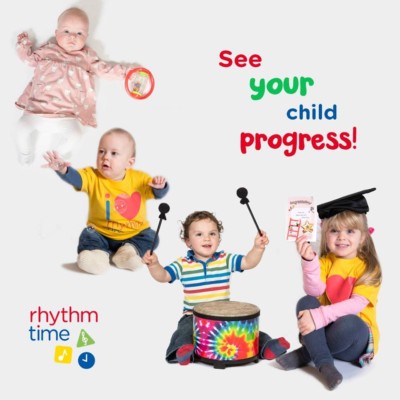 Now booking FREE TRIALS for January 2017!
Our new term starts in JANUARY and we have some Free trial places available!! If your New Year's resolution is to have more fun with your child, and make the most of the early years then book a FREE TRIAL today!
Your little one's confidence, creativity and co-ordination will flourish with our fun, quality sessions. Watch them advance as they:
• Explore different percussion sounds & enhance co-ordination
• Build their confidence and self-expression through dance
• Develop listening skills and a musical ear
• Practise rhymes to develop speech
• Learn to listen and concentrate
• Find their singing voice and learn to sing in tune
Start your child's musical journey and book by visiting www.rhythmtime.net/fd366
Or call Frances on 01270 884583 or email [email protected]
Please share if you have friends who may want to give Rhythm Time a try!