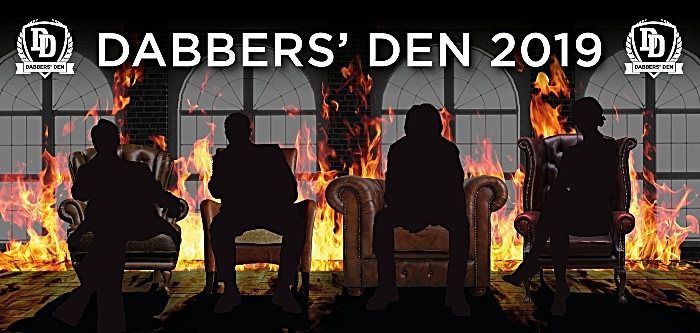 Business people across South Cheshire are being urged to enter the 2019 Dabbers Den competition.
Organisers have launched this year's contest with a cash prize of £3,000 up for grabs as well as other rewards.
The competition is open to anyone who is running a new business or has a unique idea to start one.
If you started trading in Cheshire East after January 1 2016 then you can enter the Dabbers Den competition 2019.
The competition is backed by well known local companies including Howard Worth Chartered Accountants, Poole Alcock Solicitors, NatWest Bank as well as Cheshire East Council.
Martin Webb, partner at Howard Worth and a member of the judging panel, said: "I am really looking forward to reviewing the applications for this year's competition.
"The variety of new businesses and the ideas we see increases each year.
"It is exciting to see so much confidence and ingenuity from entrepreneurs in the local area."
Sheryl Walker, from Weston Biltong, explained how her business has benefited from winning the competition in 2018.
"Winning Dabbers Den last year was amazing.
"Not only has the prize money allowed us to start to expand the business by buying some new equipment and allowing us to attend much larger events this year.
"But the Business Health Check made us really look at where we were and where we wanted to be.
"The advice given has ensured we are completely compliant in areas such as GDPR and with our terms and conditions of business.
"We are now looking at taking the next step and employing some members of staff as we continue to grow."
The deadline for submissions to the competition is November 1 2019.
The winner will receive a substantial prize including £3,000 cash as well as expert accountancy, legal and financial mentoring from the judges organisations.
If your business is based in Crewe, Nantwich, Sandbach, Middlewich or Tarporley and began trading after January 1 2016 then you are eligible to enter.
Details of how to apply and full competition rules can be found on the website www.dabbersdencompetition.co.uk