Mere Bungalows, Combermere, Whitchurch SY13 4AL, UK
Dogs Trust Dog School Shropshire & Cheshire
Combermere
England
SY13 4AL
GB
Dog School Shropshire & Cheshire are dedicated to helping you and your four-legged friend achieve great results.  Whether you are looking for group classes to work on key skills, like loose lead walking and recall, or you need one-to-one training for something specific, our experienced staff are ready to help.  At Dog School, we are here to coach you, so that you can gain the skills you need to train your dog in a positive and rewarding way.  You will always get a warm welcoming from the team, so don't delay, contact us today!
Classes in Nantwich on a Thursday evening and Saturday afternoons for:
Puppies up to 18 weeks at first class
Adolescent 18 weeks  – 18 months
and Adult dogs 18 months and older.
Get in touch to book your place today: 01948 302 991.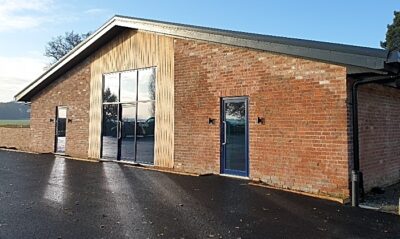 Mere Bungalows, Combermere, Whitchurch SY13 4AL, UK
0 km
Park View Business Centre has evolved from some stunningly converted traditional Cheshire brick b...