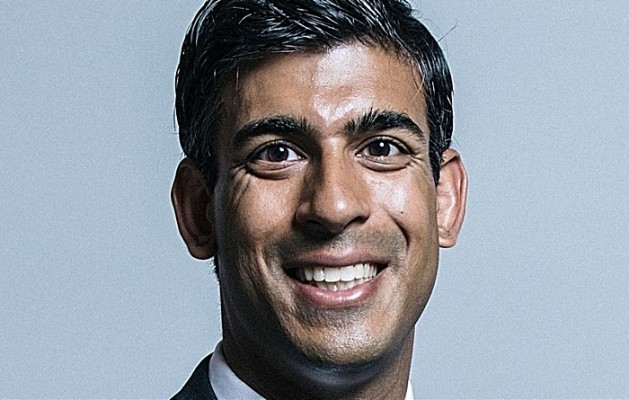 The Federation for Small Businesses in Cheshire has welcomed the newly announced Government support package for self-employed during the COVID-19 crisis.
Chancellor Rishi Sunak (pictured) said 95% of self-employed in the UK would benefit from support which will them a taxable grant over three months, worth up to 80% of their income.
Yvette Hastings, FSB Area Leader for Cheshire, said: "This bold support package from the government will give much-needed help to vast numbers of self-employed workers, guaranteeing 80 per cent of income to those affected, with earnings of up to £50,000.
"This is a time of national emergency, and it is very welcome that the Government has listened to FSB and responded with a multi-billion-pound package to support the most financially vulnerable entrepreneurs, and to do so through the self-assessment system.
"This follows help in the Budget and since, that was aimed squarely at small businesses such as a cut in the jobs tax, cover for small employers that cannot pay their employees, business rates holidays, cash grants, mortgage holidays, rent protections, and interest-free, fee-free loans.
"We hope the raft of support will keep as many small businesses as possible afloat.
"The self-employed, however, remained a glaring gap. They needed more help, and especially those with least resources to prepare for this storm.
"We have heard despairing stories from hard-working hairdressers, bakers, childcare providers, freelancers, drivers and many others, seeing the businesses they've spent years building dry up in a matter of days.
"It is many of those strivers who today's package will support.
"The self-employed community underpins the UK economy. They are the individual risk-takers who don't expect the same benefits as employees.
"In this moment of a collective national effort to overcome a global pandemic, today's package is a significant, multi-billion-pound improvement on what was proposed last Friday.
"Many tax-paying self-employed who will be helped by today's measures will be relieved. Although the deal is not perfect, the Government has moved a very long way today.
"This is an incredibly challenging situation for everyone. While the healthcare response is paramount, overcoming the economic disruption also requires a speedy response in the interests of jobs and future growth.
"Today's announcement will give hope to many hard-working, self-employed entrepreneurs, and it is important that the scheme is ready on-time and delivered as soon as possible.
"As this will be run through self-assessment, it is vital that any late filers submit their 2018-2019 return, right now, or they risk missing out."