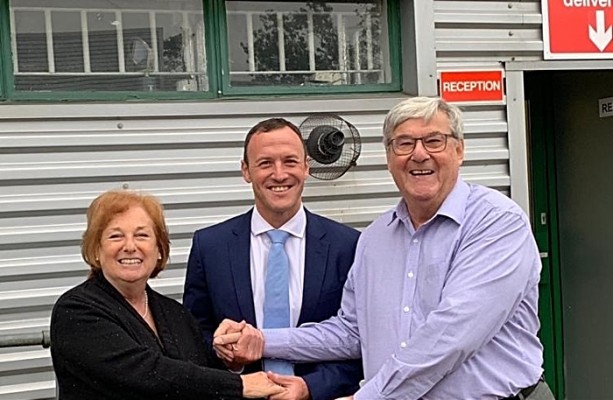 Nantwich-based SYNETIQ, the UK's largest salvage and vehicle recycling company, has acquired St Albans-based Motorman Ltd.
Motorman is a leading independent re-manufactured parts supplier and repair partner to the fleet industry.
Established more than 50 years ago by Tony Zalkin, the business has built a reputation for its expertise and service, especially with engines, transmissions and drive train products.
Motorman is a strategic fit with SYNETIQ due to its 50-year trading history, long-standing, blue chip client relationships in a key market for SYNETIQ.
The acquisition helps build SYNETIQs offering to the UK's fleet market.
All Motorman staff have been retained and will continue to be led by Brian Cafferty, sales director.
Tony Zalkin, of Motorman, said: "I am proud of the business that Marion, myself and our dedicated team have built over the years, but the timing is right to enjoy our retirement.
"I know that our legacy is in good hands with both Brian and the SYNETIQ business.
"I also know they will ensure the reputation we have built for quality and customer services will carry on after the handover.
"They will also make sure our long serving; loyal team are very well looked after."
Tom Rumboll, Executive Chairman at SYNETIQ, said SYNETIQ was created to build the UK's best and most innovative provider of solutions to the parts, salvage and fleet market.
"The acquisition of Motorman is another step in enhancing our market-leading proposition and will allow us to unlock real synergies for the benefit of our clients, customers and colleagues.
"Once we met Tony, Marion and the team, this was the obvious choice for the first of several strategic acquisitions for SYNETIQ, as we focus on implementing our strategy for growth.
"We wish both of them all the best in their retirement and look forward to welcoming Brian and the team into the SYNETIQ family."