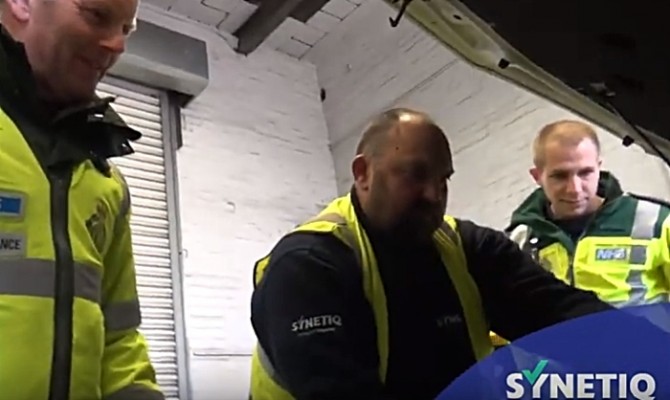 A Nantwich-based vehicle salvage firm has clocked up seven years of vital support for First Responders in the town.
SYNETIQ – formerly Car Transplants – has been providing vehicles, maintenance and fuel throughout that time.
First Responders at North West Ambulance Service are being kept on the road thanks to the donations from the company which has a base on Chester Road in Wardle.
The First Responders team based in Nantwich are Gavin Palin and Max Kelly, who work on behalf of the NHS and North West Ambulance Trust.
Both are volunteers who give up their spare time to help those in need of urgent assistance, relying on donations to operate.
The team are first on the scene in many emergencies, providing fast medical attention until a full-size ambulance arrives.
The relationship between SYNETIQ and North West Ambulance Service can be traced back to Car Transplants Ltd – one of the businesses which merged to form SYNETIQ earlier this year.
Business boss John Schofield said was delighted to continue supporting the First Responders.
John, Executive Director at SYNETIQ, added: "We recognise how important Gavin and Max's roles are within our community.
"We're pleased to continue supporting them in any way we can."
You can hear more about Gavin and Max's work in this video