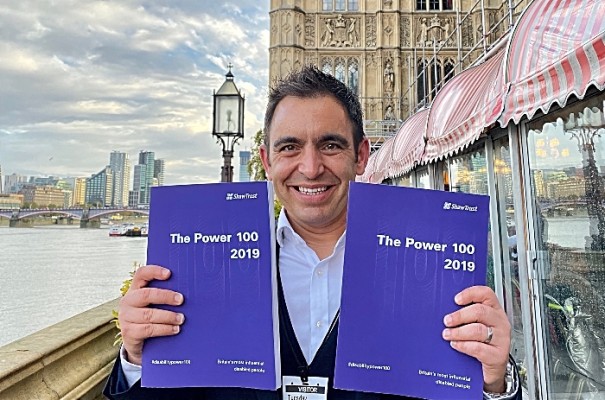 Nantwich business boss Steven Mifsud has been named as one of the most influential people with a disability in the UK.
Mr Mifsud, who founded and runs Direct Access Consultancy, was given the honour at a reception at the House of Lords.
The Shaw Trust Disability Power List 100 is an annual publication of the 100 most influential disabled people in the UK.
Nearly 200 nominations were received for the 100 places.
An independent judging panel, chaired by Kate Nash OBE, compiles the Disability Power List 100.
Mr Mifsud founded his business in 2004.
It works with organisations to improve the accessibility of their buildings and services, and work has taken him all over the world.
From creating the UK's first ever Quiet Room on the rail network for autistic people with Virgin Trains to advising on the introduction of Changing Places facilities across the country, millions of people daily use services or buildings that Direct Access has audited.
Last year, Mr Mifsud was named International Trader of the year by South Cheshire Chamber of Commerce, and Nantwich Town Council awarded him the Salt of the Earth accolade for his work for the Northern Powerhouse awards.
In 2018, Direct Access became the universal Design Consultants for the Expo 2020 Dubai with Steven being appointed as Project Director for Universal Design.
He said: "Born profoundly deaf and then a subsequently cochlear implant user, I have experienced the impact of social exclusion in society.
"I have built my career and personal mission towards increasing awareness and the ultimate objective is an inclusive world in which anyone can participate."
The full Shaw Trust Disability Power List 100 can be found on www.disabilitypower100.com