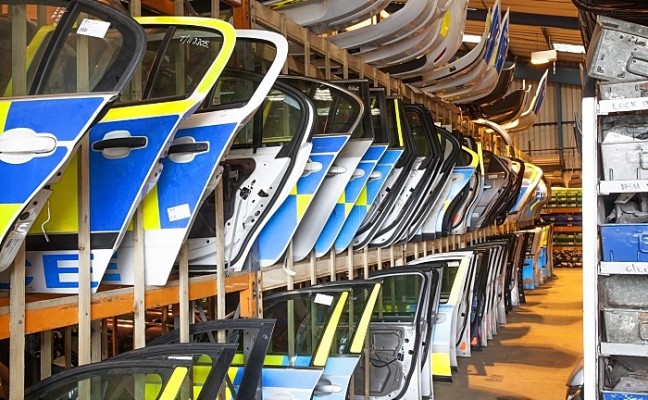 Nantwich vehicle salvage firm SYNETIQ has experienced a record number of vehicle uplifts from police forces across the UK.
It received more than 500 vehicles in just two days as forces try to clear pounds during the COVID-19 crisis.
Mike Carey, of Vehicle Recovery & Examination Services at Metropolitan Police, said: "We cannot underplay the importance of SYNETIQ's work and the impact this has on our operational capabilities.
"We are facing incredible pressure to ensure there is storage space in the pounds.
"Vehicle collection and processing by SYNETIQ is a business-critical operation with paramount importance to us."
Wardle-based SYNETIQ works with police forces across the UK to provide compliant salvage and vehicle recycling services across the country.
As Coronavirus cases rise, it's key to emergency services that SYNETIQ operations remain open.
And SYNETIQ teams have had to adapt to new ways of working to take on board social distancing.
Customer facing operations, such as parts counters, have been closed – with the business only selling parts via its eBay store and mygreenfleet platform.
It's not just Police vehicles that SYNETIQ keeps on the road.
It also supports UK's critical services through parts and repair services, meaning mechanical repair and green parts operations must continue.
Mygreenfleet must also continues to help large commercial supermarket and utility fleets.
Richard Martin, MD of SYNETIQ, said: "It's a difficult time for everyone in the UK right now.
"We are committed to doing everything we can to support our clients, customers, colleagues and their families during this time.
"The situation will continue to change, and we will work closely with all critical services to ensure we deliver for them and play our part in the fight against Coronavirus."