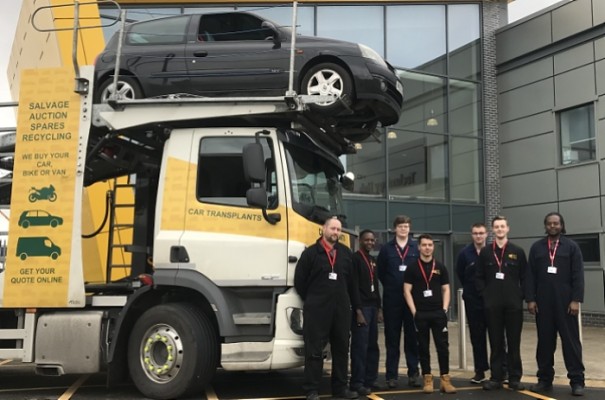 Nantwich firm SYNETIQ is helping to drive success for motor vehicle students at Stoke-on-Trent College.
The students are learning their trade on the latest road cars donated by the automotive company, based in Hurleston.
Trainee vehicle technicians are developing practical skills on current models and static engines as part of a new partnership.
SYNETIQ is the leading vehicle recycling company in the north west and specialises in repairable vehicles and
safe car disposal across the UK.
Each year it supplies the college with 10 modern road cars from a variety of ranges, models and styles.
The students work on the vehicles in the college's automotive workshops, which has 10 vehicle ramps, modern diagnostic equipment, automotive body repair and paint facility, heavy vehicle and dedicated Hybrid vehicle training areas.
College Team Leader Sharon Roberts said: "We were delighted to receive the latest delivery of cars from SYNETIQ.
"The vehicles are typical of the road cars which come into garages for repair or service on a daily basis.
"By introducing our students to current technology and systems we are able to give them relevant skills which prepare them for the world of work."
Director of SYNETIQ, Mark Schofield, said: "We actively support Stoke-on-Trent College Automotive department because the next generation of motor vehicle technicians are the future life blood of our industry.
"Our partnership with the college is also part of our wider engagement with our local community."