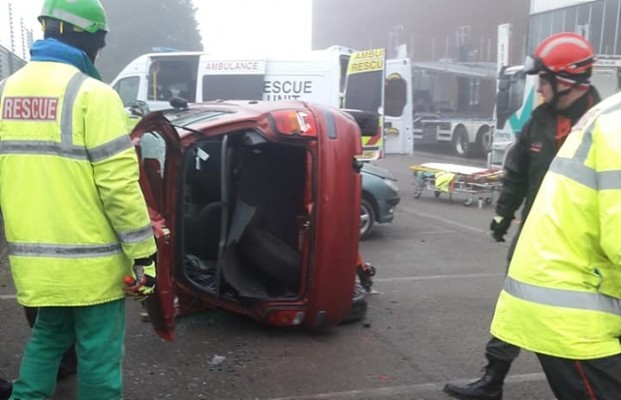 Nantwich vehicle salvage firm SYNETIQ host a training day for the British Automobile Racing Club North West Rescue team.
BARC NW Rescue is a technical rescue unit which supports major racing events, including Formula 1, British Touring Car Championship and a wealth of BARC events throughout the season.
SYNETIQ, based off the A51 in Wardle, donated vehicles and organised a staged collision, at its Winsford site.
The day was an opportunity for the team to practice rapid extraction methods.
To make the training seem even more realistic, each exercise was done against the clock.
It's vital that BARC NW Rescue has regular practice, to perfect methods and tool skills, and ensure the team is fully prepared in the event of a real emergency.
Sunday was also a chance to get to grips with a new incline cutter tool, which will improve capabilities even further.
SYNETIQ's relationship with BARC NW Rescue can be traced back to Car Transplants Ltd, which previously hosted training days before becoming part of SYNETIQ in March 2019.