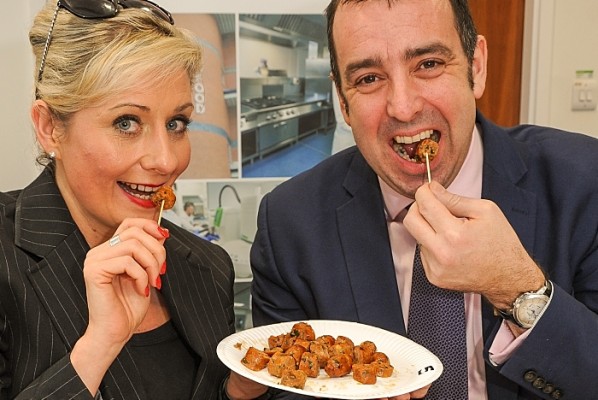 Two Nantwich firms have sizzled in the Taste Cheshire sausage competition by reaching the final.
Chestnut Meats and H Clewlow made it through during the judging stages in the 12th year of the Taste Cheshire Food and Drink Festival Sausage Competition.
Chestnut Meats of Longfield Farm, Nantwich, and H Clewlow, based in Nantwich town centre, are among six finalists.
The others are The Hollies Farm Shop in Tarporley as well as Cottom Foods in Widnes, Pen-y-Lan Pork near Wrexham, and Muffs of Bromborough.
The heat was held at the University of Chester's NoWFOOD.
Martin Morlidge, the university's Deputy Director of Commercial Operations, said: "I am delighted NoWFOOD could again host the renowned 'Taste Cheshire' annual Sausage competition.
"The quality and variety of the sausages offered for judging was outstanding and indicates the growing stature of the strong food sector here in Cheshire that NoWFOOD is looking to support.
"I offer my congratulations to all those involved."
Other prominent sausage judges included local expert Michael Muter and Izzy Grey of We Love Good Times.
More than 25 different sausages lined up to be judged.
Taste Cheshire CEO Stephen Wundke described the flavoured section as "the finest array of sausages we have ever been presented with – not a one that didn't work as a great sausage. The judging was the closest I can remember".
The finalists will be judged on Easter Sunday at the Taste Cheshire Food and Drink festival at 11am.