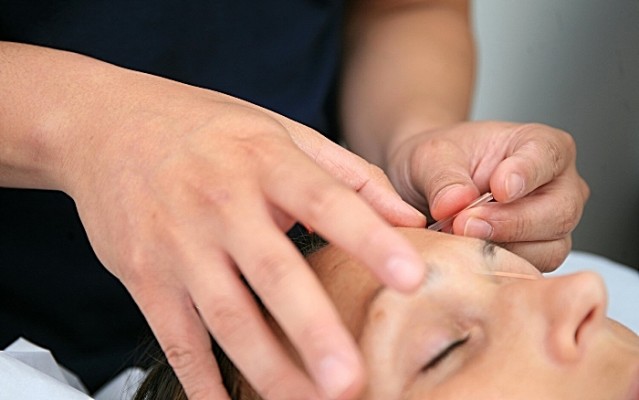 A health and wellbeing provider is injecting new life into the beauty industry with treatments based on ancient Chinese medicine.
Physiotherapists at South Cheshire-based ctchealthcare are using facial acupuncture to help patients turn back the clock and combat the signs of ageing.
The company hopes to encourage people to take a more natural approach to caring for their appearance as it celebrates 25 years as a provider of physiotherapy and rehabilitation services to the community, businesses and NHS.
Managing director Rick Carter said: "People used to be sceptical about acupuncture.
"It was seen as a bit 'whacky' and alternative. Now it's widely-recognised as an effective method of pain relief and management.
"It's been popular since ancient times for a reason – it makes people feel better, which is what we are all about. Making people feel better from the inside out.
"That includes body confidence and weight management with our exercise classes and now anti-ageing facial acupuncture."
The treatment has been hailed as the 'new Botox' with many celebrity fans including Kim Kardashian who posted a picture of herself relaxing mid-treatment on Instagram.
The procedure involves tiny needles strategically placed to help erase fine lines and wrinkles and boost collagen and elasticity.
Treatments last up to one hour and the number of needles inserted depend on the package chosen.
Mr Carter added: "The beauty press is raving about facial acupuncture when in fact it's nothing new.
"Acupuncture has been used for facial cosmetics for thousands of years in traditional Chinese medicine.
"The theory behind it is simple. Needles puncture the skin and create positive micro trauma.
"This triggers the skin's healing process and stimulates the cells that initiate repair and collagen replenishment.
"Essential nutrients and oxygen are released, all aiding glowing and healthy-looking skin.
"It's our first venture into 'beauty' but we see healthy skin as a confidence-booster and part of our mission to support mental wellbeing.
"People will spend lots of money on injectable treatments and creams that promise miracles.
"Facial acupuncture however is perfectly natural and offers the skin a chance to heal itself."
For more information on facial acupuncture call 01270 361363 or visit www.ctchealthcare.co.uk