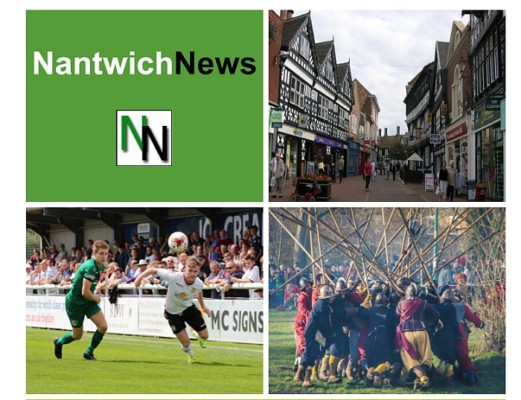 Welcome to our new Nantwich Business Directory.
The directory has been built and launched to help everyone in and around the town – local businesses and people who work and live here.
The idea is simple.
One digital local directory site – accessible by desktop, tablet and mobile phone – dedicated purely to local organisations and firms who want to list to help readers reach the services they need.
The directory has been built in to the main Nantwichnews website, which attracts more than 1 million page views and 300,000 unique readers every year.
So local businesses and sole traders will benefit from this audience being driven towards the new directory.
Joining the directory is also simple.
Traders can simply register on the homepage www.thenantwichnews.co.uk/directory
Once the small annual registration fee of £30 is paid, business owners can then follow the simple instructions to list their trade or service.
This will include company/business name, contact details, maps, website and social media links, images, biographical information about the business, and customer reviews and testimonies.
Once registered, a business/trader can add to, change and develop the listing as often as they want.
You can also use two other functions we have built into the directory:
– announcements
– job vacancies
This means, any business can add as many posts as they want announcing new and exciting developments with their business.
And if they have a vacancy or vacancies to fill, they can add posts to this panel.
All new posts and listings will be advertised regularly through our Nantwichnews social media channels Facebook and Twitter, which reach more than 13,000 followers.
And the directory will be advertised on the homepage to 30,000 unique readers every month.
So we expect the directory to grow massively over the next few years – just like the main Nantwichnews site has done.
Register with us today and start taking advantage of our audience.
Local businesses which buy banner advertising on the main Nantwichnews site will be granted  FREE listing on the directory, too!
So register today, or get in touch on [email protected], tel. 07906 492664