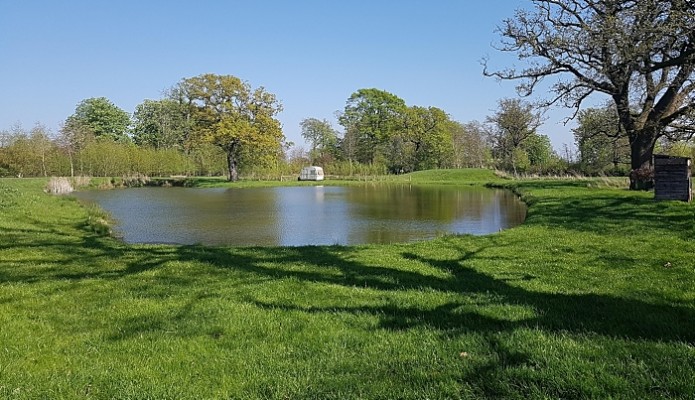 A new adventure park for dogs will be launched later this week in Wrenbury, near Nantwich.
Organisers behind "Unleashed" at Wrenbury Hall Woods have secured land for the park which will allow dogs off their leads.
The three-acre site is set in woodland with a dog friendly lake and adventure area.
The park is surrounded by fence 1 metre high and set away from the main road.
Jessica Fleet, a former Wrenbury Primary School pupil, is the brains behind the new venture which has been built on land owned by her family.
Jess (pictured) said: "I have always grown up around dogs in our family.
"Now I have Floyd, he is two and a springer spaniel who is my son and my everything!
"He is definitely my inspiration for starting Unleashed at Wrenbury Hall Woods.
"He absolutely loves it there, especially the lake, he loves the water being a spaniel.
"This is the perfect place for dogs to come to sniff, swim and socialise.
"We offer size specific group socialisation sessions and are also available for private hire.
"We open on May 25 and are very excited!"
Facilities on site include adventure area including tunnel, balance beam and jumps, and lake for dogs.
There is free car parking in an off road car park available for up to 20 cars.
Drinking water on tap and hot drinks available.
There is Compost poo disposal unit and basic toilet facilities, as well as a dog wash area and undercover shelter and seating area.
You can find out more details on Facebook and Instragram and visit unleashedwrenbury.co.uk