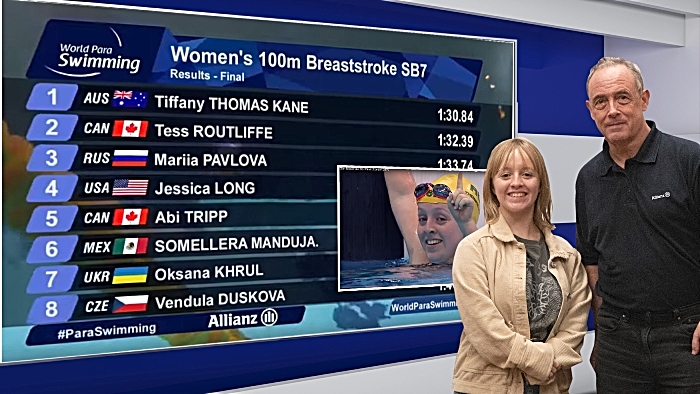 Nantwich vehicle salvage firm SYNETIQ enjoyed a surprise visit from World Paralympic Swimming champion Tiffany Thomas Kane.
Tiffany represents Australia in the 100m breaststroke and was over in the UK for the World Para swimming games in London.
She also won Gold at the 2016 Paralympic Games in Rio de Janeiro.
Her extended break meant she had time to catch up with her relations, the Schofield family, who are based at SYNETIQ with outlets in Wardle, near Nantwich and Winsford.
Not only did Tiff have a chance to see John Schofield, Simon Schofield and Anna Reade whilst on site, she also met Les Elliott of Allianz Insurance Plc.
Allianz sponsored the 2019 London Games and are also a major client of SYNETIQ.