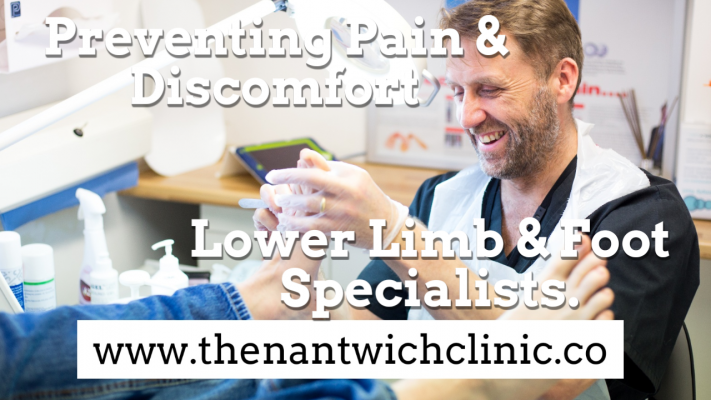 Job Description
We are looking for an individual to join our growing team as a Podiatry Assistant.
If you are an organised, self-motivated, energetic, hard- working, positive person who feels that with training you will be able to fulfill the criteria below, send your CV along with covering letter and references.
Responsibilities and Duties:
Preparing patients for treatment by a podiatrist.
Treating patients already assessed by a podiatrist.
Cutting Nails (low risk patients.)
Removal of callus using file/moores disc.
Record Keeping.
Stock management.
General clerical tasks.
Answering the phone.
Making appointments on a computerised system.
Daily housekeeping.
Record keeping.
Clinical environment preparation.
Giving health education.
Cosmetic podiatry
Use of LCN to create prosthetic nails.
Communication Skills.
Intermediate Clinical Skills.
Administrative Skills.
Applying dressings/re-dressing.
Application of skincare products / emollients.
Orthotics casting/ use of a 3D scanner.
Assist in nail surgery.
Giving footwear advice.
Diabetic screening.
Basic Life Support.
Health and safety.
Qualifications and Skills
There is a lot to learn about treatments, products and services, however, full training and supervision will be given to the right candidate who is quick to learn and willing to throw themselves into this busy position.
The position requires the successful applicant to follow and study towards The College of Podiatry Assistant Practitioner Training Programme and attending other courses specific to the job role. The chosen candidate will enjoy learning and will feel fulfilled when able to use these skills & knowledge in practice.
Previous experience in a caring or nursing role or with previous learning of physiology & anatomy would be advantageous.
The role requires honesty, enthusiasm, great communication skills, self-motivation & the ability to work well in a team. We are looking for a person who wants to deliver care to the highest standards and feels rewarded by the results.
A confident use of digital media is essential as is a clean driving licence.
Starting salary £15,300.00 per year dependant on experience.
Job Type: Full-time, Permanent 8.30am – 5pm Monday to Friday plus occasional Saturday morning and week day evening clinics.