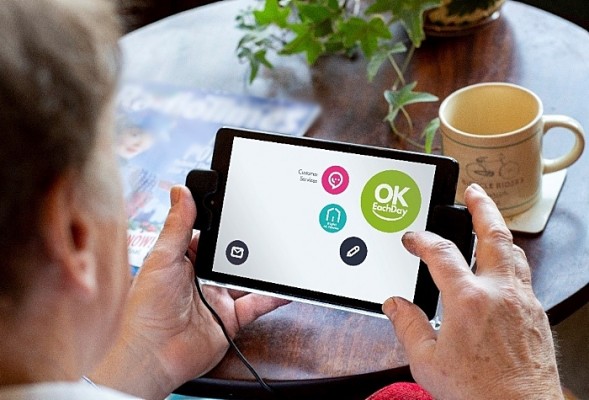 Homecare provider Right at Home South Cheshire has launched a new service to support people living independently in their own home during the pandemic lockdown.
Called "Right at Home Lite", the service is a collaboration with Alertacall – providers of digital daily contact.
It aims to confirm the health and safety of clients, detects changing needs and improves customer care.
Alertacall provides services to tens of thousands of older people, and other individuals with higher needs, across the UK.
Customers are given a device with an OKEachDay button, which they press once a day or more often as required.
This sends a signal to Alertacall which confirms the customer's contact and they are able to receive information and prompts.
Customers who choose not to engage digitally will receive a call from a trained adviser from Alertacall who will talk and exchange information with the customer.
Ben Selby, owner of Right at Home South Cheshire, said: "Embracing technology has always been something we've been passionate about and now we are in our fourth year, we have the solid foundations and team to enhance the service we offer.
"We're particularly excited about the "Right at Home" button which will enable users to contact our office team during office hours at the touch of a button, so they can easily request an extra Care Visit, or just speak to someone in the office about their service."
Martin Cutbill, director at Alertacall, added: "The Right at Home Lite service will operate 365 days a year and will be a valuable safety net when additional support is wanted outside of the times when in-home care is provided.
"Furthermore, in these times, the ability to talk to our teams will make a huge difference in reducing the effects of social isolation."
Right at Home offers services to adults including companionship, personal care, medication support, transportation, hospital to home services and 24/7 live-in care.