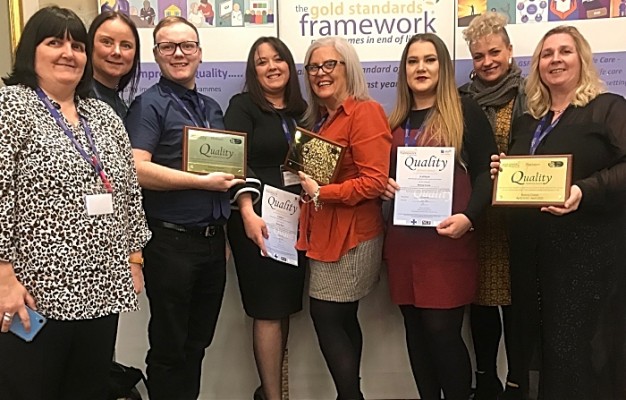 State-of-the-art Cheshire care village Belong Crewe has received the highest possible national accreditation.
It has been awarded for its end of life care provision, being awarded 'Platinum' status by the Gold Standards Framework (GSF) Centre: the UK organisation responsible for maintaining quality standards in the care sector.
The Crewe village achieved the GSF's highest-ranking Quality Hallmark Award for demonstrating excellence in standards and showcasing best practice in end of life care.
Belong was praised by assessors for continual improvement of its provision across the village's six 24-hour households, which cater for those with nursing, residential and dementia needs.
In their final report, inspectors noted the presence of personalised end-of-life care plans and observed the extensive social, physical and emotional support offered to residents and their families.
The introduction of a new IT system to monitor and review individual cases was also cited as key to the high standard of care provided.
The award is cause for double celebration, as it follows Belong Crewe's success at the Regional Housing for Older People Awards 2019, where it won a gold award in the North West category for its apartment living provision, which was praised as an outstanding example of housing with care.
Phil Caine, general manager at Belong Crewe, said: "We are thrilled to attain the GSF Quality Hallmark Award at Platinum status.
"This incredible achievement is recognition of the professionalism of our people and their provision of the highest quality end of life care possible.
"And I would like to thank all colleagues for their endless dedication to driving the standards that have led to this accolade."
Belong Crewe was officially presented with its accreditation at an awards ceremony at the Ambassadors Hotel in London.