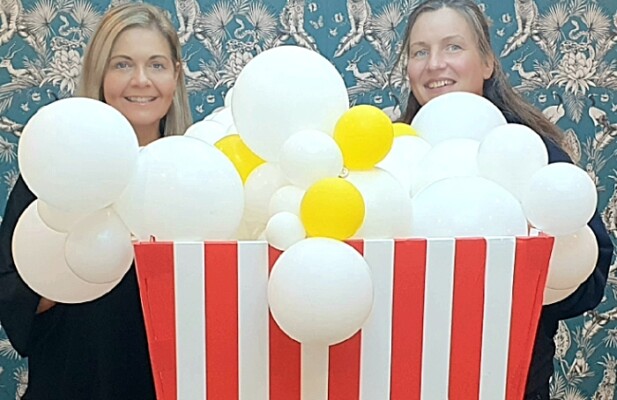 Two South Cheshire entrepreneurs teamed up to ensure lockdown celebrations went off with a bang!
Wybunbury neighbours Michelle Shipman, 44, and Kate Wilson, 43, have joined forces to deliver lockdown birthday celebrations after their businesses were hit by postponed and cancelled events.
Michelle delivers balloon décor for big birthday parties, weddings, business openings and baby showers.
Kate's company KW Events and Marketing handles corporate event marketing and management.
The two had not met until recently, when Kate used Michelle's services to help plan a friend's lockdown 40th birthday surprise.
Kate said: "The pandemic has meant lots of families have had to change their birthday plans but special occasions should never go unmarked!
"So Michelle and I have teamed up to ensure families can celebrate safely but with bags of style!"
Kate has branched out with "Popcorn Movie Nights" offering home cinema experiences and Michelle provides balloons to make an occasion of it, offering a discount to Kate's clients.
(Pictured: Kate (left) and Michelle)
Contact Kate [email protected] and Michelle [email protected]