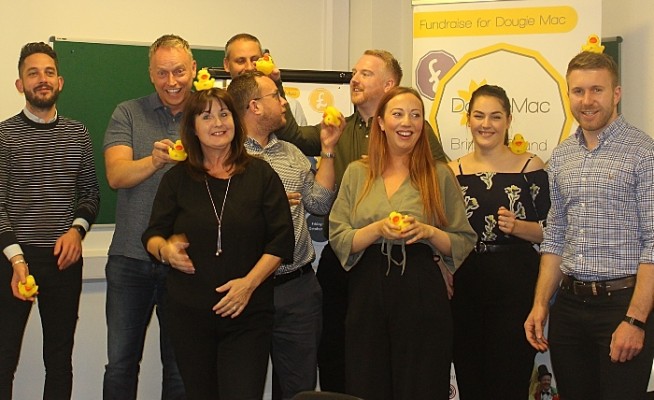 Pub company Parogon Group has kicked off September with its new fundraising initiative in aid of Dougie Mac Hospice.
The group, which runs pubs across South Cheshire and Staffordshire including The Boar's Head in Walgherton, is aiming to raise £10,000 this month towards Dougie Mac's Bring A Pound initiative.
All six of its current sites will be adding a voluntary £1 to customers' bills.
The Red House, in Lilleshall, will also be asking guests who come to the friends and family launch to donate £5 towards the charity.
The six sites are in competition to see which has the highest percentage of customers who donate with the winning restaurant to present the cheque to the hospice in October.
Dougie Mac is an independent hospice that provides specialist palliative care and support to members of the local community at a time when they need it most.
This year, with the help of the local community, they're hoping to raise £100,000 for their Bring A Pound campaign.
The Parogon Group is eager to help the charity achieve this and is aiming to help donate a large proportion.
Director Richard Colclough said: "Dougie Mac has helped many members of our staff and the directors.
"It has a special place in our hearts and so we wanted to find a way to make sure we could make a good contribution to their cause.
"Within the first day £568 was raised across the six gastro pubs with The Wayfarer collecting the most."
Donna Adams, head of fundraising and lottery, said "We'd like to thank Parogon Pub Group for supporting Bring A Pound so generously during September.
"To some, a pound on its own may not seem much; in fact, when a pound from many is added together, it really does make a huge difference to the hospice.
"The extra pound kindly given by Parogon customers as they enjoy a meal out will help Dougie Mac to continue to provide priceless care, free of charge for over 3,500 patients and their families each year."
If you want to take part in the initiative or to donate visit https://www.dmhospice.org.uk/bring-a-pound/
For more information about the Parogon Group visit www.parogongroup.co.uk