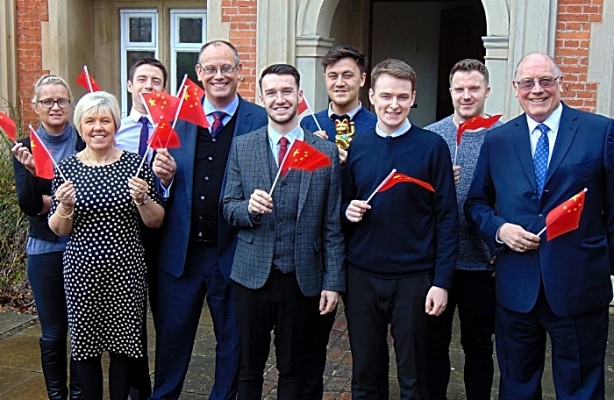 The Travel Visa Company based at Crewe Hall has become accredited to supply a new tourist visa for China.
The visa is valid for people travelling together in parties of two or more.
Currently, visitors to China who require a visa must complete a lengthy online application form, book an appointment and attend one of the three UK-based Chinese visa application centres in London, Manchester or Edinburgh to have fingerprints registered.
But the Travel Visa Company's one-page application form can now simplify the process.
The new service is a single entry visa for two or more tourists who enter and exit China together and staying no more than 30 days.
Karen Taylor, Joint Managing Director of The Travel Visa Company, said: "The latest Chinese Visa requirements are proving extremely problematic for our clients who have booked holidays to China.
"Travellers are getting frustrated as they have to make a personal appearance at one of the three application centres that cover the UK, especially as the appointments are only available Monday to Friday before 3pm.
"Those applicants that are unable to secure an appointment are facing the potential of missed departure dates.
"In a bid to ease the situation for our clients and the travel industry, we travelled to China to meet with officials, enabling the introduction of our new service."
To apply, simply call The Travel Visa Company on 01270 250590 or to visit www.thetravelvisacompany.co.uk to obtain the one-page application form.
As the favoured supplier to the UK's leading travel providers, specialising in both tourist and business visas, The Travel Visa Company Limited, founded in 2005,  employs 18 staff at its head office in Cheshire.
In addition, The Travel Visa Company uses their own staff to monitor the progress of each visa application much more closely and to maintain a direct and personal relationship with specific embassies.