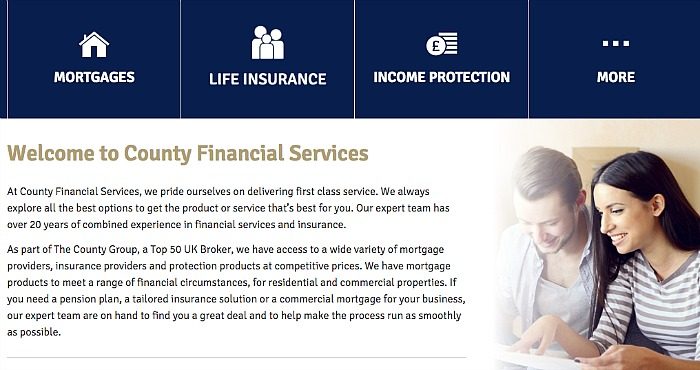 At County Financial Services, we pride ourselves on delivering first class service.
We always explore all the best options to get the product or service that's best for you. Our expert team has over 20 years of combined experience in financial services and insurance.
As part of The County Group, a Top 50 UK Broker, we have access to a wide variety of mortgage providers, insurance providers and protection products at competitive prices.
We have mortgage products to meet a range of financial circumstances, for residential and commercial properties.
If you need a pension plan, a tailored insurance solution or a commercial mortgage for your business, our expert team are on hand to find you a great deal and to help make the process run as smoothly as possible.