Marbury, Whitchurch SY13 4LS, UK
The Swan has stood at the heart of Marbury for more than 250 years.
But for a couple of years, it had to close before new life could be breathed back into it.
In 2016, with no real investment from the previous owners for many years, the 19th century built hostelry was really in a bit of a mess. Some ruthlessness was called for.
By April 2018 The Swan glided back to the epicentre of the village.
Marbury has 11 National Heritage listed black and white Medieval/Tudor buildings, including the Swan's own outbuildings.
And a 16th-century church that overlooks the splendid Big Mere (See History Page).
Well, the resuscitated Swan fits well with all that.
Real ales, fires, books and patio
There's a five hand-pull real ale bar (see Beers) and two main dining areas plus a Garden room, a new addition to the building, providing plenty of extra dining space. For cooler weather, wood burners flicker merrily in rooms which feature natural, reclaimed materials, wood panelling, beams and solid wooden or tiled floors along with antique furniture and colourful rugs.
And then there are the books; there are some 2000, supplied locally by Barn Books, scattered throughout – lots of interesting stuff, novels, history, gardening, cooking, whatever you fancy if you have the time. They sit alongside lovely old black and white photographs and classic pictures.
And a really cosy room for small groups is the 'Cellar Room' – don't worry that's actually above the beer cellar not in it – adorned with old whisky and wine bottles and more classic paintings. For the warmer drinking weather and alfresco dining, there's a large paved patio with a rustic 'log fencing' touch.
Changing menu
In the 'back' we have an ultra-modern energy and labour saving kitchen with clever infra-red grills and something fancy called electric induction stoves to make for a pretty efficient food service. From here head chef Matt Marren will mastermind his regularly changing menu – including fresh fish daily – painstakingly developed to be based on honest, fresh ingredients but with his own cheffy spin. (see Menu Page).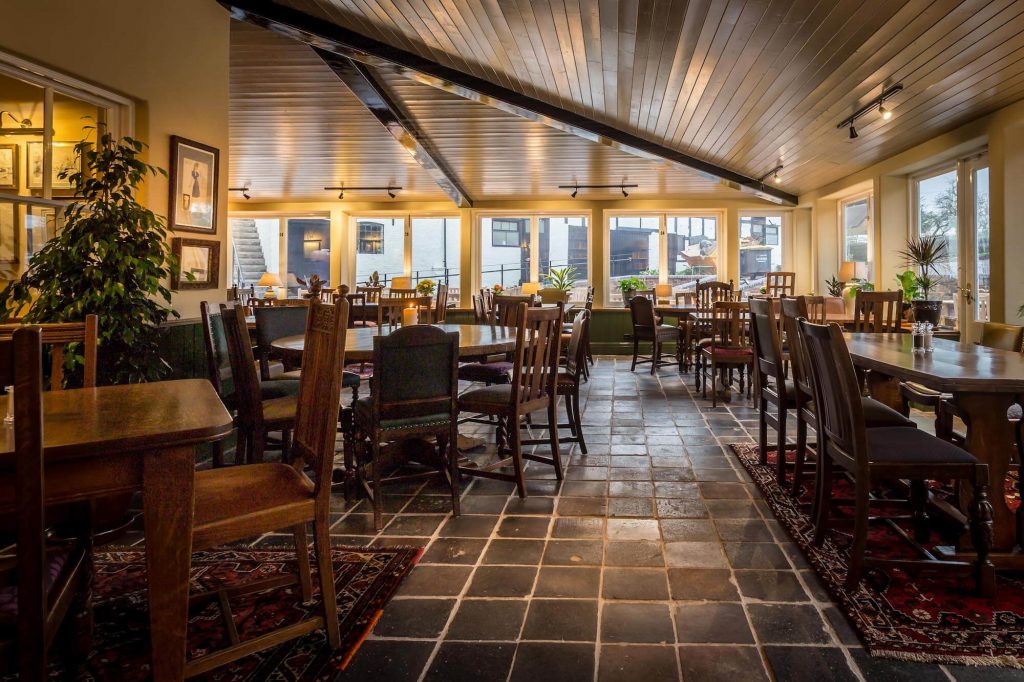 You must login to post comments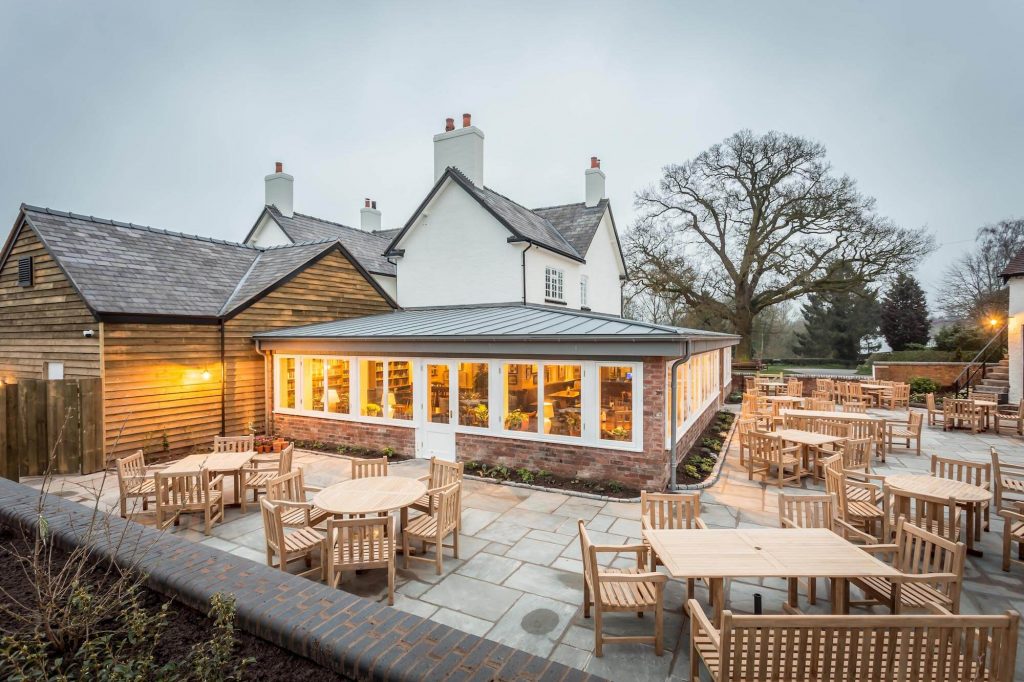 You must login to post comments