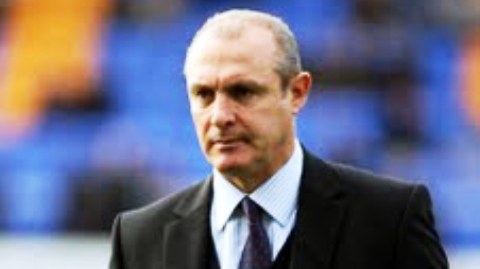 By Stuart Hodge
Nantwich Town boss Jimmy Quinn has put his name forward for the Northern Ireland job – and believes he is the perfect man to restore their fortunes.
The former Reading and West Ham striker has confirmed his interest in the vacancy.
And he reckons his CV has one standout characteristic – the fact he played under the country's most successful manager Billy Bingham.
Quinn, speaking to StaffsLive, said: "If you look at the other guys who are in for the job, none of them played under Billy.
"As a manager, I take a lot of my principles from him and I think that gives me an advantage.
"I think if I had the chance to explain that to the committee who are choosing the next manager, then that would be extra special."
Quinn, who led Nantwich Town to their first ever FA Cup 1st round appearance this year, scored 12 times in 46 appearances for his country and remains fiercely patriotic.
And he knows exactly where he would start the process of restoring the national team's shattered pride.
"I'm like anyone else, I'd love to manage my country," he said. "There is no other job in football that would mean quite as much to me.
"But right now, I just see Northern Ireland conceding easy goals.  The first thing I would do is organise the team in such a way that the opposition have to work to find space.
"In every game you're going to get one or two chances, and if we could take one or two of those to get ourselves a result then it would go a long way to restoring the confidence of the players."
Quinn, now 52, previously turned down the chance to interview for the job when Lawrie Sanchez was appointed in 2004 having just taken charge at Shrewsbury.
With the benefit of hindsight, he admits that may have been the wrong decision.
"I was told by the chairman, in no uncertain terms, that I couldn't interview for the national position if I wanted to keep my job at Shrewsbury," he added.
"I did not want to take the risk at the time but, to be honest, I regret that now.
"Hopefully I can get the chance to be invited for interview again and if I do then it is my job to convince them I am the right man for the job."