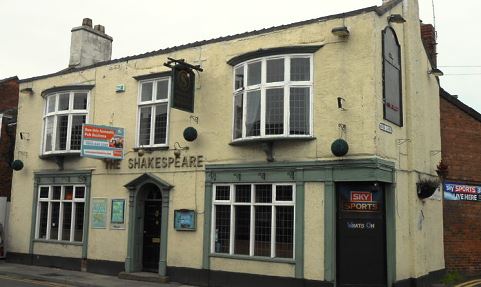 Nantwich councillors are to raise concerns over plans to re-open a town pub which wants to serve until 2.3oam.
They heard how owners want to re-open the former Shakespeare pub in Beam Street, which has been closed for several months.
They have applied to Cheshire East Council for a premises licence to serve alcohol until 2.30am on Fridays and Saturdays, and 1.30am on other days.
But Nantwich Town councillors aired their concerns over the plans as the outlet lies close to residential areas.
Cllr Christine Farrall said it would lure more revellers from Welsh Row to a different part of the town.
"The whole of the town centre could become one big night-club if we are not careful!" Cllr Farrall told a council meeting last night (February 10).
Cllr Stuart Hutton said: "Serving alcohol until 1.30am on a school night is far too late for people with families nearby."
An officer from Nantwich Neighbourhood Policing Unit said the application has the "potential to affect people's lives" of those who live nearby on Dog Lane and Market Street.
But Cllr Jon Hopkin said: "For it to be competitive, I'm not sure it's fair on this venue if its licence is restricted on opening hours if others in the town are not restricted."
And Cllr Farrall added: "On the other hand, I am pleased to see the venue re-opening."
Councillors agreed to write to Cheshire East Council, which will determine the licence application, to raise their concerns.