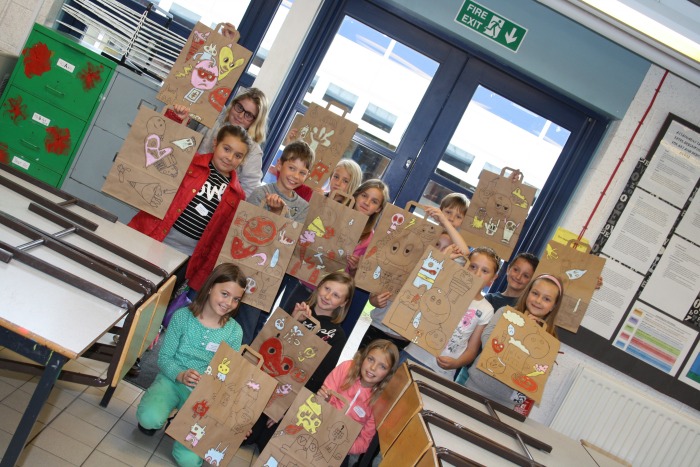 Hundreds of youngsters from around Nantwich descended on Brine Leas Academy to enjoy the school's annual Activity Day.
The event is designed to give year 5 and 6 pupils a taste of life in high school once they leave primary.
And once again Brine Leas School opened its doors to around 250 pupils from primary schools throughout both Crewe and Nantwich.
The youngsters took part in a wide range of practical activities – from making chocolate creatures in the cookery room to ceramic animals in the art room.
They also developed their "CSI" skills in the laboratory while designing, making and launching their own rockets with the help of technology staff.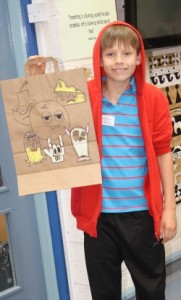 And they learned new game skills in the Sports Hall, devising a street dance and learning to sing as a pop group!
Brine Leas headteacher Andrew Cliffe said: "It was a pleasure to see so many young students enjoying themselves!"
There will be a second chance to visit the school on Wednesday October 8 when the school opens its doors to the public between 9.30am and midday and then 1.30pm to 3pm for the annual Open Day.
In the evening between 6.30pm and 8.30pm visitors can view all the facilities including the new post 16 building (BL6) with its impressive facilities.
Mr Cliffe will address visitors at 6.30p.m. and 7.30p.m. Students, parents and anyone from the community are most welcome.
Prospective Year 12 students are also welcome and there is a specific BL6 Open Evening on November 10.
For details contact the school on 01270 625663, email [email protected] or visit www.brineleas.co.uk
(Pictured on his own is Luke Davis-Hayes, of Pear Tree School, with his painting bag)
(Pictured below with Rockets are Euan Hadfield – Bridgemere; Zuli Remtulla – Wyche; Ryan Howarth – Pear Tree; Leo Gandy – Pear Tree)
(Pictured below with ceramic animals are Isobel Scot, of Bridgemere, and Lara Boschi, of Weaver)