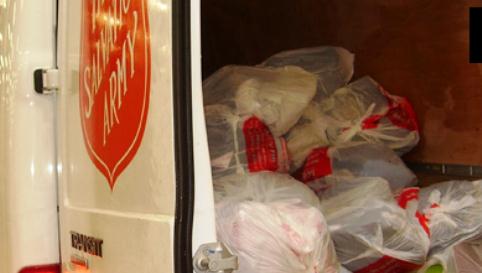 Nantwich's Salvation Army shop has launched its Christmas Charity Shop Challenge.
The Beam Street store, one of 200 across the UK, is challenging people to spend a little of their Christmas budget in charity shops to help those in need.
The challenge comes as a survey reveals we each expect to spend more than £250 on gifts and Christmas outfits this year.
Christine Westwood, area manager for Salvation Army Trading Company (SATCol), said: "It's astonishing to find out we spend so much at Christmas when so many people receive gifts they don't actually want.
"For a population of over 60 million in the UK, that's potentially millions of wasted presents as well as millions of wasted pounds!
"This is why we're launching our Christmas Charity Shop Challenge in Nantwich.
"Our charity shops are treasure troves for gift potential – Christmas jumpers or once-worn dresses, books and DVD box sets, vintage jewellery.
"The beauty is uncovering a real gem or a bargain and knowing your money is going towards a good cause that's desperately in need of your support."
Shoppers are encouraged to ditch their habits and venture into their nearest charity shops, find or donate some treasures and upload photos online at www.salvationarmytrading.org/charitychallenge or by using #MyCharityChallenge.
Profit that the Salvation Army Trading Company receives through the sale of donations is given to the charity to help vulnerable people across the UK.