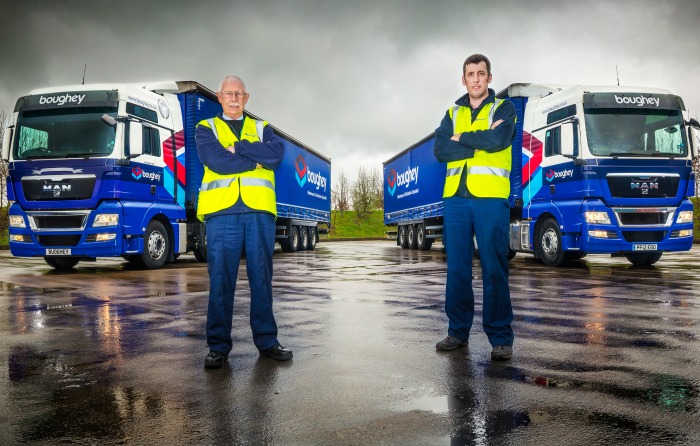 Nantwich warehousing and distribution company Boughey Distribution has become a member of Palletline.
Boughey says the move means many local businesses could soon afford a distribution service and access new marketplaces nationwide.
It is hoped the move will help support the local economy to grow.
Boughey Distribution is one of the UK's leading grocery distribution and storage specialists.
From its warehousing site off the A51 in Wardle, it da istribution service across the UK, including collection, storage, repacking, picking and delivery.
It ships loads from its food producer and importer customers across the UK to major supermarkets, cash and carry and food service depots.
The Palletline membership will mean Boughey has an opportunity to provide a distribution service to a different market.
Palletline manages all load sizes, overnight and economy, and offers next working day service across mainland UK.
Members collect freights from customers, identify any for delivery outside the local area and exchange freights with other hubs for delivery in their area.
The business has six hubs, one central facility and five regional bases.
Boughey will be delivering and picking up from the Central Hub in Birmingham.
Martyn Nicholls, commercial director at Boughey Distribution, said: "The decision to join Palletline has been an easy one to make.
"Every day our vehicles are travelling the length and breadth of the UK, and it makes sense to be able to offer that level of distribution to some of the smaller producers and manufacturers in our local area.
"It is important to us that we are able to help the local economy, and helping local businesses reach a wider audience is a great way of achieving this."
Palletline managing director Graham Leitch added: "Boughey Distribution is a leader in logistics with a great reputation both in Cheshire and throughout the UK.
"The company excels in the ambient food sector and works exceptionally hard to deliver a fantastic service to its customers meaning there is a real synergy in the cultures and philosophies of the two businesses.
"With excellent staff, vehicles, facilities, technology and the very highest operational standards, I have no doubt Boughey will be an asset to our network of providers and I'm excited to have the company on board."