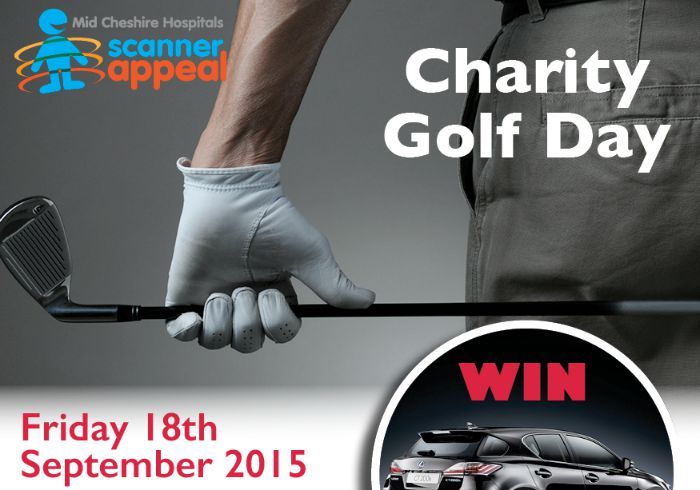 Mid Cheshire Hospitals Charity will host its third annual golf day to raise money for Leighton Hospital's MRI Scanner Appeal.
The event will be held at Vale Royal Abbey in Whitegate, Cheshire, on Friday September 18.
It will include mini competitions including the straightest drive, nearest the pin, and twos competition going on throughout the day.
There will also be a 'hole-in-one' competition to win a luxury Lexus car worth £25,000 as well as other prizes.
Teams of four can enter at a cost of £285, or £71.25 per person, and where possible teams of four will be made up. The event is open to everyone and the cost of entry includes food on the day.
Laura Riddle, charity manager, said: "I am thrilled the golf day has returned for another year, this time to help raise money for our MRI Scanner Appeal.
"Our last event was a big success and we hope that this year will be even more successful.
"It's a fantastic opportunity for golfers of all abilities to dust down their golf clubs and help to raise money for a great local cause at the same time.
"The new scanner at Leighton Hospital will make such a difference to the patients, staff and The Trust."
The day starts with registration, coffee and bacon rolls from 10.30am.
For further details and to register, contact Laura on 01270 273 248 or email [email protected]