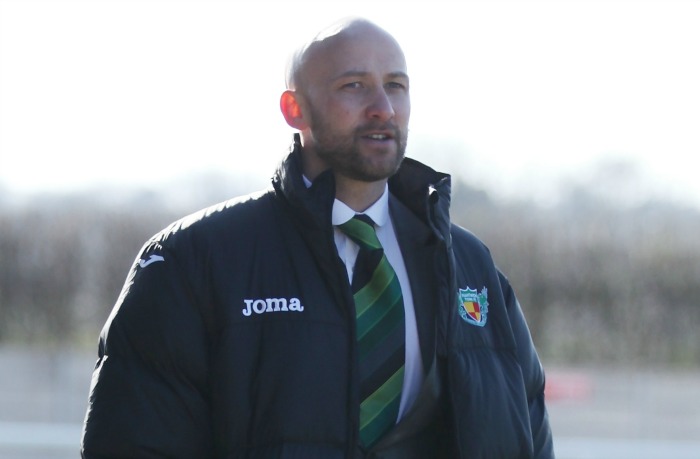 Nantwich Town manager Phil Parkinson believes his team had "too much" for latest opponents Grantham Town, writes Liam Roe.
Steve Jones, Josh Hancock and substitute Josh Gordon all scored in the 3-0 victory to keep Nantwich second in the table and put pressure on league leaders Blyth Spartans.
The Dabbers turned the game on its head ten minutes after half time by scoring twice in a minute after a tough first half – something Parkinson expected from the beginning.
He said: "Grantham know how to play the conditions here.
"They're very vocal from their bench and from the stands and that has a big influence on what happens on the pitch but our lads have stood up to that.
"We knew we were going to be in for a ferocious battle today, particularly in the first 20 minutes.
"But we always knew if we could weather that first 20 minutes we could go on and hopefully have too much for them – which evidently we did.
"We knew that if we just kept our composer and made good decisions and played the ball in the areas where we wanted it to be played it would pay off."
Parkinson believes the result signals progression for Nantwich, as his side were able to weather Grantham's pressure in the opening minutes to win the game without conceding.
"The result also shows how far we come every week – we're keeping clean sheets now.
"People were being sort of disrespectful to us I think, thinking we were a bit of a flash in the pan one-season wonder," Parkinson claimed.
"I think we're proving that wrong, coming to places like Grantham, keeping clean sheets and at the end of the day it's nice to know my team can play messy and win, scrap and win."
Up next for Parkinson and his side are Skelmersdale United on Boxing Day as the fixture-heavy Christmas period begins.
"Skelmersdale are a very very good team," Parkinson said.
"I think they probably had a slower start to what they normally do, as they're notoriously quick starters in the league, so they've probably raised a few eyebrows.
"For Skelmersdale to go to Fylde and score so many goals against a good team says we're going to have to be really focused and determined in our defending.
"But also very clinical going forward because we can't afford to miss chances against a team that is just as likely to score as many as we are."
The club is hoping for a bumper crowd for the festive fixture, and Parkinson has been feeling the Christmas cheer from Nantwich supporters.
"I like to speak to locals and they're all saying how proud they are of the team and what we're doing here.
"That just fills me with enthusiasm for doing the job when I hear stuff like that.
"It makes me want to try even harder to give people of the town something to speak about and be proud.
"I'm extremely proud of them and how they support the team."