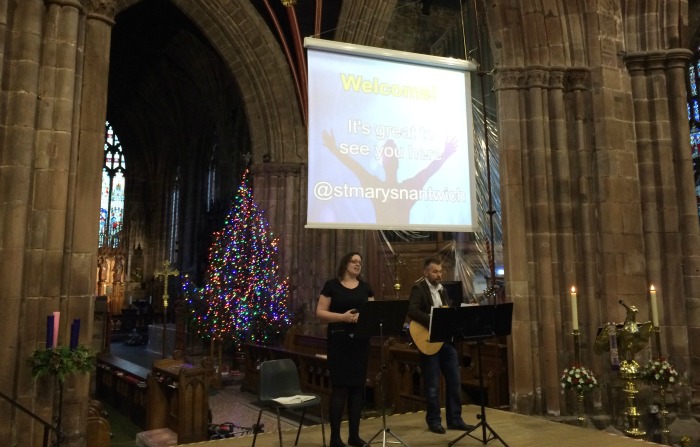 The annual Crib Service took place at St Mary's Church Nantwich on Christmas Eve, writes Jonathan White.
This re-telling of the Christmas story was performed, with a modern twist in parts, by a mixture of adults, young people and children at 2.30pm, 4pm and 5.30pm.
A raised stage and large projection screen meant that the capacity congregation could easily view the service and sing the lyrics to the carols.
St Mary's Church Rector Barry Wilson spoke between each scene and encouraged all to join him in prayer.
Everyone then stood to sing various Christmas carols, including 'O Come, All ye Faithful', 'Silent Night', 'Hark! The Herald Angels Sing', 'While Shepherds Watched Their Flocks', 'In the Bleak Midwinter', 'Away in a Manger'.
The service was completed with a rousing 'Joy to the World'.
On Christmas Day, the church held Holy Communion followed by a Christmas Family Communion.
(Pictures courtesy of Jonathan White)