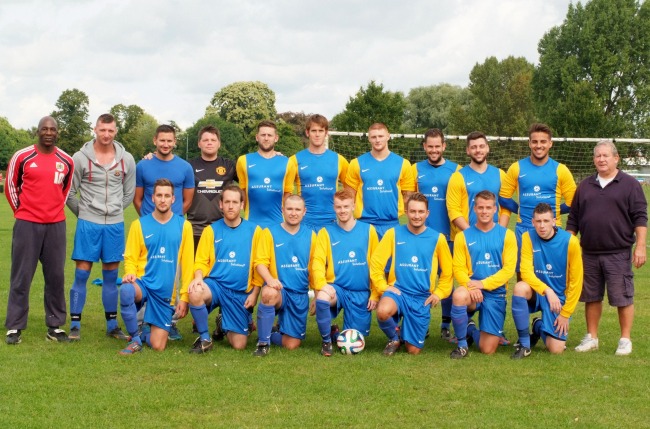 Railway Hotel have completed a Premier Division League and Cup double following a 3-0 win over NHB FC in the final.
Greg Moore netted a hat-trick to secure the victory.
In the Premier Division, the race for the runners up spot will go to the last week of the season.
It follows Crewe Ath's 7-1 win at Willaston WS, thanks to Danny Kirkham, PJ Hudson, Aaron Jones, Josh Clarke and a hat-trick from substitute Reece Potter.
Keiron Ellis replying for Willaston WS.
Talbot and AFC Barkode drew 3-3 with Talbot equalising with the last kick of the game.
Mikey Traun (2) and Gaz Gordon scored for Talbot with Xhagi, Walton and Martin scoring for FC Barkode.
Sydney Arms won 5-4 at Rising Sun with a hat-trick from Paul Bowker and other goals from Luke Benchir and Anthony Broadhurst.
Scorers for Rising Sun were Dave Furber (2), Curtis Rodgers and Owen Porter.
In midweek, Wistaston Ath clinched the Division One title with a 5-0 win over Sandbach Town with Steve Pattinson scoring four times.
The celebration continued with a 9-1 win at bottom club Market Tavern with Ryan Broadhurst scoring a hat-trick, Steve Pattinson scoring twice, Neil Bowker, Isaac Thaw, Charlie Fearnden and an OG completing the scoring.
Anthony Hamilton scored for Market Tavern.
The runners up spot will also go to the final week. Brunel Arms beat Sandbach Town 7-1 with a hat-trick from Ricky Mellor and two goals from both Kane Mellor and Jay Thomas with Olly Dunning scored for Sandbach Town.
Ocean FC lost ground by only drawing 4-4 at Bank Corner.
Will Cork netted twice for Bank Corner, other goals coming from Liam Wynne and Scott Limbrick.
Mikel, Lloyd, Ashley and Timmis scoring for Ocean FC.
Faddiley also have an outside chance but would need to win their final three games and hope results elsewhere go in their favour.
Faddiley beat Betley FC 3-1 with goals from Matt Scott (2) and Joey Hilton. Brandon Grindley scored for Betley.