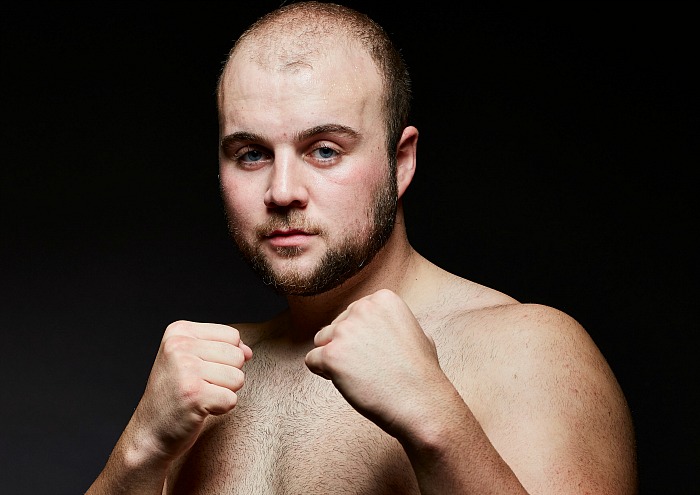 Nantwich boxer Nathan Gorman said he was "chuffed to bits" with his Central Area heavyweight title victory over experienced David Howe.
Gorman was fighting in the Hatton Boxing 'The Beginning' card at Fenton Manor Sports Complex in Stoke-on-Trent.
It was only fight number six in Gorman's short professional career.
But he stopped the veteran Howe inside the first round with a huge right hand to secure his first title and extend his unbeaten record to 6-0.
After the fight, the Ricky Hatton-trained Gorman was pleased to have walked away with the win.
He said: "My sixth professional fight and I'm Central Area champion – I'm really chuffed.
"I had an early night. If it had gone the 10 rounds, I would have done the 10 rounds – I know I'm fit enough because I do the work in the gym.
"I'm just chuffed to bits that I have won in the first round."
The fight had originally been scheduled to take place on the undercard of the Tyson Fury v Wladimir Klitschko card in July which eventually fell through.
Then an injury to Gorman delayed the match further, which the heavyweight prospect came to admit was a "blessing in disguise".
With the fight delayed, Gorman used the time to get in the gym with world ranked boxers like David Price to hone his craft – something which he feels paid off when his big fight finally came about.
Gorman added: "It was extremely good – David Price is a world class man. I learned a lot from the eight rounds of sparring."
Further down on the card, Stoke-on-Trent native Kieran McLaren won the British Challenge light welterweight title with a points victory over Chris Adaway, whilst Owen Jobburn also saw victory in his professional bow.
Macclesfield resident and another Hatton-trained boxer Jake Haigh scored a stoppage victory in the second round of his first professional fight, whilst Mark Till fell to a loss against Irishman Chris Blaney.