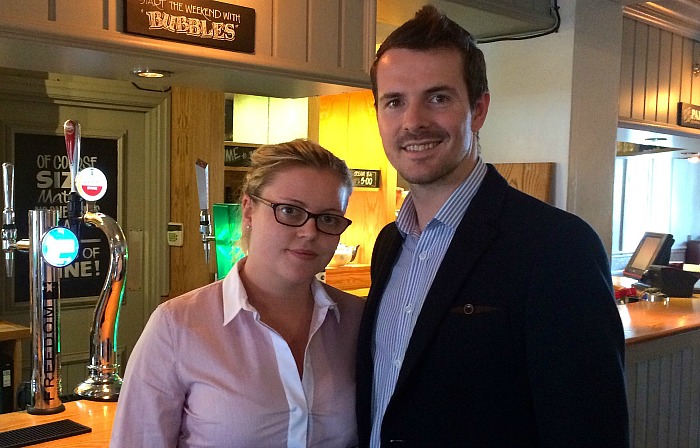 A young couple who have taken over Wilbrahams Bar and Kitchen in Nantwich, believe they can bring back success to the once popular outlet.
Matt Case and Charvelle Henshaw are determined to turn the fortunes of the Welsh Row venue around after a succession of short-term landlords.
Matt, 29, and Charvelle, 23, have plenty of experience, including the last three years at the popular George & Dragon in Tarvin, near Chester.
Now they have struck a deal with pub owner Enterprise Inns with a view to agreeing a five-year lease.
They plan to simplify and improve menus, introduce new beers, and reach out to provide a more welcoming hostelry to locals.
Matt said: "We looked everywhere for our own place, literally looked at hundreds of pubs.
"When we saw this we loved it, but it was way over our budget initially.
"We contacted Enterprise Inns and met the area manager and managed to get the right deal."
The couple have signed a 'tenancy at will' initially.
Now they believe they can return the Wilbrahams back to its former glory.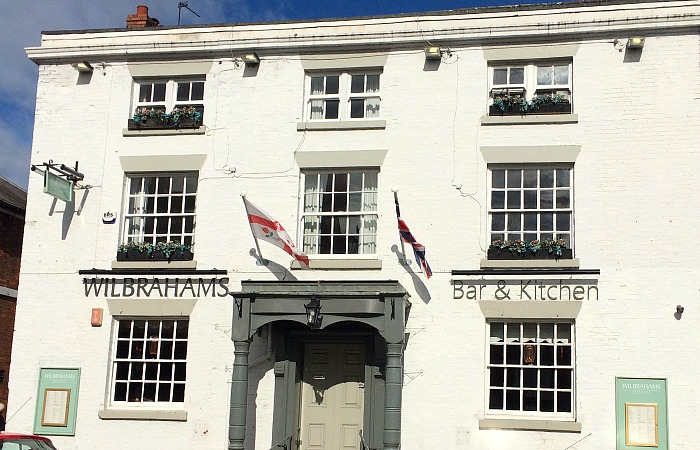 "It's not performed and has flopped time after time. And that's because it is not talking to anyone," said Matt.
"There was no social media presence – it wasn't doing anything to bring new customers in and get to know them.
"The place is beautiful and worth talking about!"
The couple have devised a new menu with the head chef, focusing on locally sourced healthy produce from Cheshire farms.
"We spent weeks looking and visiting other pubs in Nantwich, and getting a feel for the town which is excellent.
"There are a lot of pubs in the town, but we will offer something different."
And long-term, the couple hope to offer accommodation like it did back in the 80s.
The building has the potential for at least five bed and breakfast rooms.
"The rooms upstairs are a real mess, and would need a lot of work," added Matt.
"But it is something we'd love to bring back that aspect as there are so few places in the town offering rooms to let."
Wilbrahams is back open 12pm to 11pm Sunday to Wednesday, and 12pm to midnight Thursday to Saturday.
Food offers are available and live music events are planned.
To find out more, visit the Wilbrahams Bar and Kitchen Facebook page.