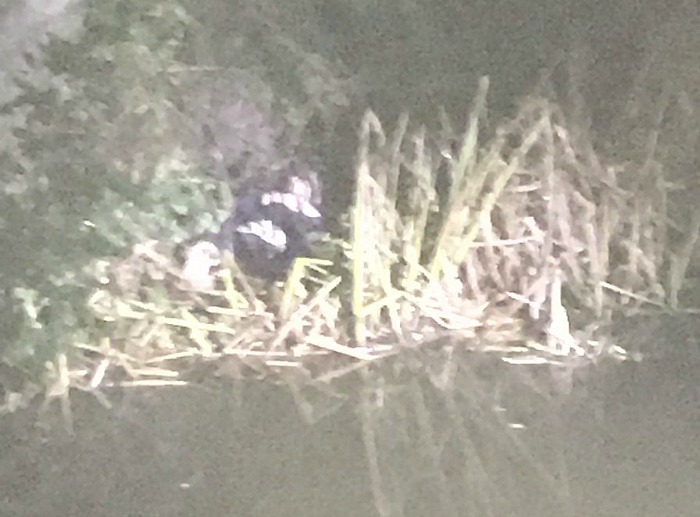 A man had to be rescued by fire crews after getting stuck on the banks of the River Weaver by Welsh Row in Nantwich.
The incident happened at about 1.30am today (October 29).
A full-scale response was issued when revellers raised the alarm after reports a man had fallen into the Weaver from Welsh Row bridge.
When they arrived at the incident, they found a man had scrambled to an embankment where he was stuck under the bridge about five metres down.
Firefighters used a seven-metre ladder to rescue the man.
Two fire engines and a rescue boat from Chester, one fire engine and the technical response unit from Knutsford, along with one fire engine from Shropshire Fire and Rescue Service's Whitchurch station.
It's not thought the man, who has not been identified, was injured in the incident.
(Picture, above, courtesy of Twitter user)