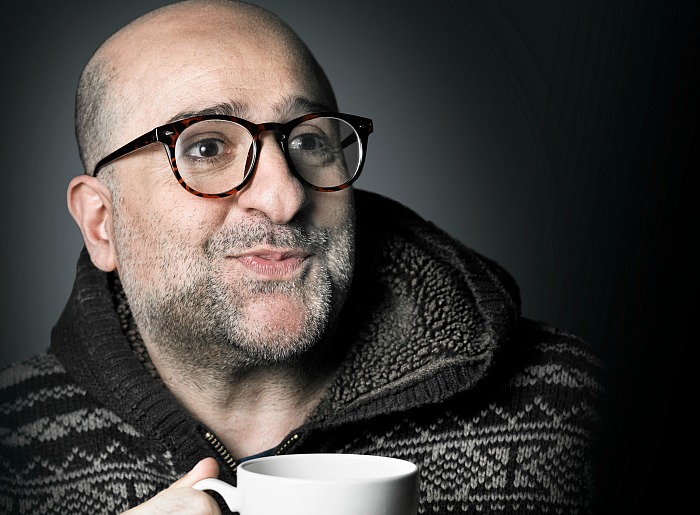 Award-winning comedian and actor Omid Djalili returns to Crewe Lyceum next month.
Omid is in South Cheshire on Thursday February 9 as part of his UK tour of his new stand-up show 'Schmuck For A Night'.
His credits range from Hollywood movies and TV to live productions on the West End stage.
He has appeared on UK and US TV, starred in films such as Golden Globe and Oscar nominated Shaun the Sheep Movie, Mr Nice, Gladiator, Sex And The City 2, The Mummy and The Infidel.
TV work includes BBC Four series Going Forward with Jo Brand, abd appearances in Dickensian for BBC1 and Stan Lee's Lucky Man for SKY1.
Omid said: "I like the word 'schmuck'.
"It means 'fool' or buffoon.
"You have to be a schmuck to do comedy in today's climate.
"I'm embracing the schmuck in me to take on the big issues of our day.
"Plus, it's a word that ends with 'uck' which can only be a good thing.
"I think the show will change even while I'm on stage.
"It'll be so current sometimes audiences won't laugh until they get home and turn on the TV."
Omid is also executive producer on acclaimed documentary We Are Many, to be released in July this year.
It explores global anti-war demonstrations that took place in 800 cities on February 15 2003, to date the largest mobilisation of human beings in the history of the earth.
"It's not a comedy but you could easily say it's my crowning achievement so far," he adds.
"I've worked on the project for the last five years, countless edits, screenings, meetings, discussions…
"The fact Universal Pictures bought it, that it's been so well received and hit number one on iTunes in about ten different countries, you could say I'm very proud of it.
"A film promoting worldwide public opinion as a 'Second Superpower' has got to be doing good."
Lyceum marketing officer Michelle May said: "We can't wait to welcome Omid back to Crewe Lyceum for an evening of what is sure to be top-class, engaging comedy from the widely-renowned national treasure!"
Tickets are on-sale at the Box Office or online at crewelyceum.co.uk