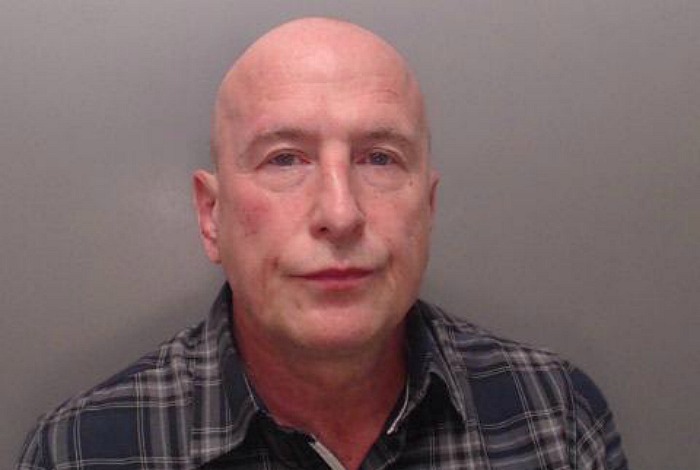 An art thief who stole an 18th century icon from Chester Cathedral and replaced it with an angel figure, has been jailed.
Vasily Apilats, 61, from Edleston Road, Crewe, was jailed for nine months after previously being found guilty of stealing "The Raising of Lazarus" in Chester in August 2014.
Apilats was arrested in Crewe in September 2014 after officers discovered the artwork, worth £2,500, wrapped inside a black bin bag in his dining room.
It was found hoarded with a number of other religious artefacts.
Apilats claimed he had bought the icon while he was visiting the Cathedral from an unidentified man who offered it to him and negotiated a price of £135 cash.
Apilats said he placed the icon into black bin liners and was told by the man he had to leave the Cathedral through a back door and a metal fence.
Officers were able to identify Apilats as the suspect after his DNA was recovered from swabs taken from the picture stand which the icon was attached to.
Sgt Neil Doleman, of Cheshire Constabulary, said: "Apilats is a man who appears to be obsessed with religious artefacts.
"He selfishly took an icon, which was not only of significant value but was also of huge importance to Chester Cathedral, and the public who used it as an aid to pray.
"Throughout the investigation, Apilats continued to deny any wrongdoing but a thorough examination recovered his full DNA profile and we were able to make a swift arrest.
"We are pleased we were able to find the stolen Icon and return it to the Cathedral."
Chester Cathedral Constable, Chris Jones, said: "We are delighted to be able to re-instate the stolen 18th Century icon here at the cathedral.
"It has now been returned to its rightful place in St Anselm's Chapel, a place used for prayer and refection.
"The icon was gifted to the cathedral by a former Dean of Chester, Ingram Cleasby, so it is a very meaningful part of the history of the building.
"We would like to thank everyone involved in the search for the icon, especially Cheshire Constabulary for their careful and dedicated work.
"We were very saddened when the icon was taken and thought it had gone forever so to see it returned is very special."
Apilats was sentenced at Chester Crown Court today, January 31.
He was found guilty in December 2016 following a trial in July 2015.