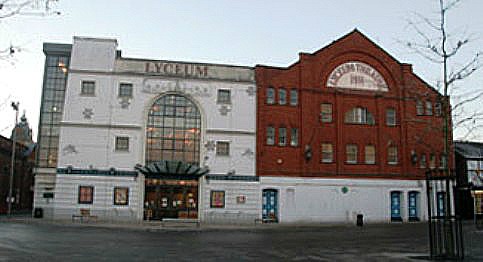 It's fair to say 'That'll be The Day' is an extraordinary and impressive musical show, and fans were not disappointed at The Lyceum in Crewe.
This nostalgic musical and comedy production has been touring for more than 30 years.
It has a dedicated fan base who come back to see the show year after year.
It's easy to understand why.
Each year Trevor Payne reinvents the show, but it never loses its atmosphere or professionalism.
If you're wondering, yes I've seen it before.
My dad is a fan of 50s and 60s music, and he came with me to watch this on both occasions.
The show was cleverly sectioned off to highlight different artists and styles.
Johnny Cash, The Shadows, The Dave Clark Five, Connie Francis, Diana Ross and The Everly Brothers were just a small selection of the artists portrayed on stage by the amazing and talented musicians who seemed to move seamlessly from one act to another.
There was a beautiful rendition of 'Yesterday' and a spectacular drumming session in the second half.
The show is packed full and incredibly good value for money.
I don't think you can experience musical theatre much better than this.
A brand new 'That'll be The Day' show is due to come back to the Lyceum in October.
If you're wondering, yes I would go back and see it again.
And of course I'd have to take my dad!
(review by Claire Faulkner)