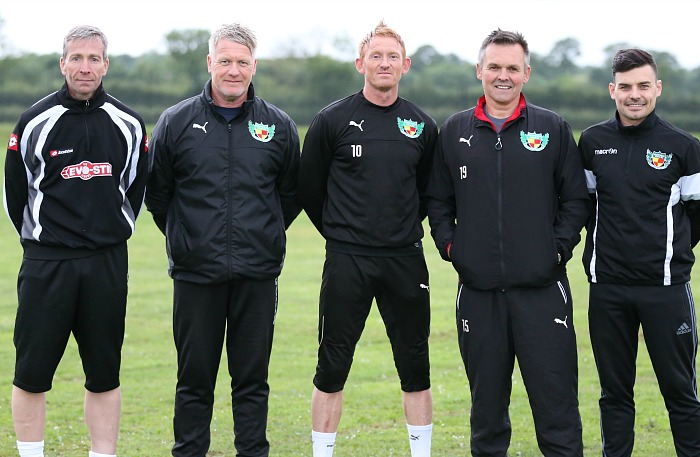 Nantwich Town players held their first pre-season training session under the watchful eye of new First Team Manager Dave Cooke.
The players were put through their paces as they prepare for their first pre-season game on July 6 away at Hanley Town.
Cooke and his management team, including new assistant boss Steve Jones, ran the session on the sports field at Malbank School on Thursday night (June 29), next to the Weaver Stadium.
There were returning players Sam Hall, Matt Bell, Joel Stair, Theo Stair, Ryan Brooke, Troy Bourne, Kristian Burzynski, Steve Jones, Danny Giggs and Sean Cooke.
Also present were some of the new signings, including striker Harry Clayton and keeper Fabian Spiess.
Team spokesman Dave Vickers said: "It was pleasing to see such a large turn out at the first team training session, quashing any concerns people may have after the recent departures.
"Fitness seemed to be the focus, although I thought the players already looked pretty fit and ready to go."
The Dabbers first pre-season friendly is away at Hanley Town next Thursday July 6, 7.45pm kick off.
(Words by Dave Vickers, pictures by Jonathan White)