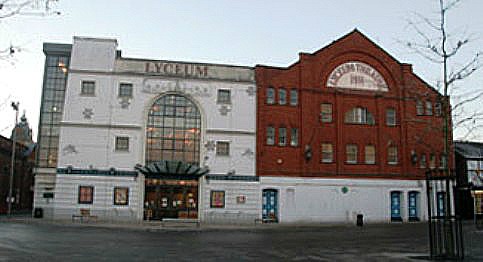 An evening of song and dance – with a bit of razzle dazzle – was enjoyed by everyone when local theatre group Musical Mayhem performed a charity cabaret at Crewe Lyceum.
The group was raising money for the Cystic Fibrosis Unit at Wythenshaw Hospital, St Luke's Hospice and Team Lewis.
The choreography and dance routines were fantastic.
I love watching tap dancing, and I was thrilled when the group performed one of my favourites, Tap Your Troubles Away from Mack and Mabel.
There were so many people involved in putting this show together and the cast did a fantastic job.
Everyone looked like they had an amazing time and thoroughly enjoyed themselves on stage.
The younger members of the cast, affectionately known as the Mini Mayhemers were brilliant.
They performed a number of songs from Annie, including; Hard Knock Life, You're Never Fully Dressed Without a Smile and Tomorrow.
The rest of the show included a brilliant Steps tribute and numbers from shows including Legally Blonde and Chicago.
It's great to see local groups performing at the Lyceum, but what makes it even better is when you can genuinely see both the audience and performers enjoying themselves, and that's what happened with Musical Mayhem on Saturday night.
I think the Mayhemers need to be on stage more often.