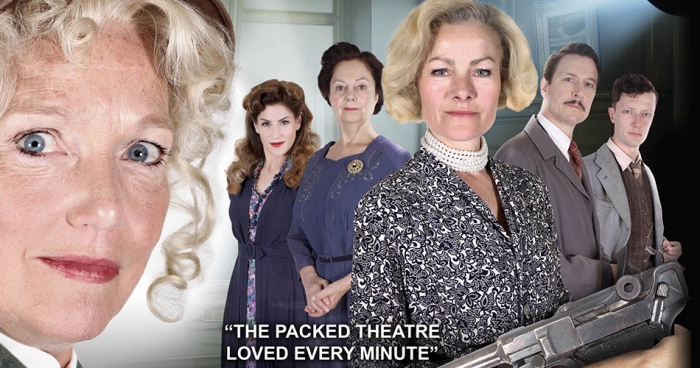 The Lyceum Theatre in Crewe was packed with mystery fans this weekend for Agatha Christie's 'A Murder is Announced', writes Claire Faulkner.
A Middle Ground Theatre production, directed by Michael Lunney, the show had everything you could want from a classic 'who done it'.
Even if you were already familiar with the well-known story, you couldn't help but get drawn into the action and get caught in all the excitement and mystery this production has to offer.
We all knew a murder was going to take place, but that didn't stop the majority of the audience jumping out of their seats when the lights suddenly went out and gunshots fired on stage.
It must be difficult to play a character that is instantly recognised, but Louise Jameson did a wonderful job as the loveable and inquisitive 'Miss Marple'.
Janet Dibley played 'Letitia Blacklock' and Sarah Thomas was great as 'Dora Bunner'.
The set and costume design were both excellent and within period.
Overall, a well put together production which everyone enjoyed.
For more details of this and other Lyceum shows, visit www.crewelyceum.co.uk
(Pic courtesy of Crewe Lyceum)