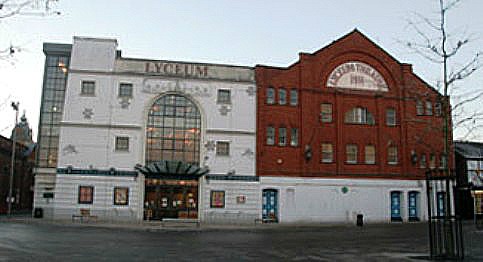 Crissy Rock, Leah Bell and Dolores Porretta took the Lyceum by storm when the comedy Dirty Dusting came to Crewe, writes Claire Faulkner.
Playing three cleaners who face redundancy, they decide to seek revenge on their boss and hopefully make some money in the process, by running a sex chat line from the office over the weekend.
All three ladies were brilliantly funny and had the audience crying with laughter.
Written by Ed Waugh and Trevor Wood, the script although sometimes predictable and dated in places was still very funny and worked well with all of the characters.
The audience, which was mainly women, absolutely loved it and roared with laughter from beginning to end.
It was a good, fun and cheeky night out.
For more details on forthcoming shows at Crewe Lyceum, visit www.crewelyceum.co.uk