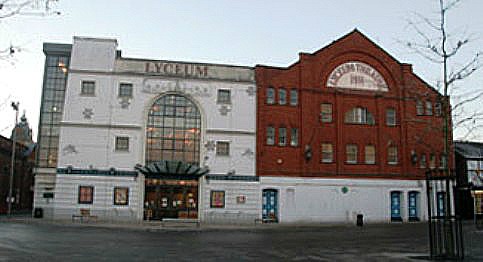 The audience at Crewe Lyceum definitely had their dancing shoes on and rocked the night away when Buddy Holly and The Cricketers performed their show Holly at Christmas, writes Claire Faulkner.
Opening with 'That'll be The Day', the show went on to feature all of Buddy Holly's greatest hits.
This included 'Heartbeat', 'Peggy Sue', 'Oh Boy' and 'Raining in My Heart'.
I love listening to music from the 1950's, and from the beginning of the show until the very end all of the songs performed sounded amazing.
Gordon Taggart was excellent as Buddy, and was supported by four talented musicians; Connor Arnold, Alan Grice, Brad Brunsdon and Nick Player.
Apart from the classic Buddy tracks, the group played other well-known songs from the time including my favourites; 'Chantilly Lace',' La Bamba' and 'Johnny B Goode'.
There were a few Christmas songs throughout the show, but the medley of Christmas tunes played in the encore was outstanding.
The audience sounded and looked like they had a great time, singing and dancing for most of the evening.
The show was well produced, well performed, and enjoyed by everyone who watched it.
If I could write a Texan Whoop for this review, I would. Rave On.