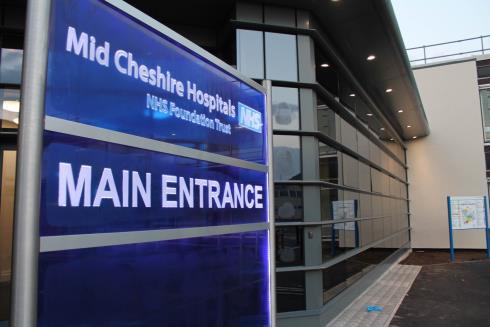 Hospital chiefs in South Cheshire have paid out more than £25 million in medical compensation claims in the past five years, latest figures show.
The eye-watering statistics were unveiled today as the rising number of historical compensation claims is putting a dent in hospital trust budgets across the UK.
Mid Cheshire Hospitals NHS Foundation Trust, which runs Leighton Hospital, paid out nearly £5.4 million in 2016-17 alone.
This included more than £3 million in damages, almost £500,000 in defence costs, and more than £1.8 million in claimant costs.
The figures, revealed under Freedom of Information, were higher in 2015-16, with £5.8 million paid out in total, including £3.8 million damages, £540,000 in defence costs and £1.4 million in claimant costs.
The worst year was 2012-13, when the trust had to pay out more than £8 million, including £7 million in damages, £228,000 in defence costs and £944,000 in defence costs.
The total of £25,673,144 in payouts in last five years ranks MCHFT 111th out of 255 hospital and health trusts across England.
It also includes a payout of £7,267 for a medical mistake more than 20 years ago, before 1995.
The highest was Barts Health NHS Trust, which has paid out a massive £123 million in the past five years.
The figures were compiled by the BBC Local News Partnership.
The bill for all types of medical negligence claims in England – including damages and legal fees – has risen four-fold in 10 years to £1.6 billion in 2016-17, the National Audit Office has warned.
A spokesperson for NHS Resolution, which provides trusts with medical negligence indemnity cover, said: "Incidents in maternity account for 10% of the number of claims we receive each year but 50% of the expected cost of the claims.
"This is because of the very high cost of cases which tragically involve brain damage at birth where provision must be made for life-long and complex care needs.
"Whilst thankfully, these incidents are very rare, each one offers an opportunity for learning to prevent the same thing happening again.
"Our recent report, 'Five years of cerebral palsy claims', made recommendations for action which achieved wide consensus and commitment from those involved in maternity care.
"Next year we will be offering an incentive payment of up to 10% of a trust's maternity premium for those who can show they have implemented 10 maternity safety actions, as set out in the Maternity Safety Strategy.
"In the past, it has taken a long time for these incidents to come to the attention of NHS Resolution as a claim for compensation.
"We are continuing to receive new claims under our historic scheme for incidents which occurred prior to 1st April 1995.
"Furthermore, the cost of these historic claims has risen due to factors such as increasing life expectancy and more recently, a change to the court discount rate.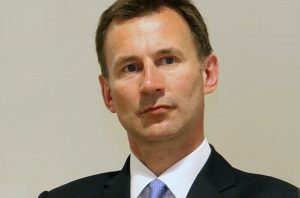 "From 1st April last year, this changed and NHS Resolution is now involved right from the start in order to improve the support for families and the healthcare staff involved in these rare but tragic incidents and to speed up resolution."
A spokesman for the Department of Health said: "Our relentless drive to improve patient safety, including an ambition to halve the rates of neonatal deaths, stillbirths, maternal deaths and brain injuries caused during or shortly after labour by 2025, will help to reduce traumatic and costly safety failings in the NHS and ensure better protection for patients.
"We're ensuring taxpayers' money is spent effectively by taking action against law firms creaming off excessive legal costs that dwarf the damages recovered – but we're also clear we want to ensure patients continue to access justice at a reasonable cost."
We have contacted Mid Cheshire Hospitals NHS Foundation Trust and are awaiting a reply.