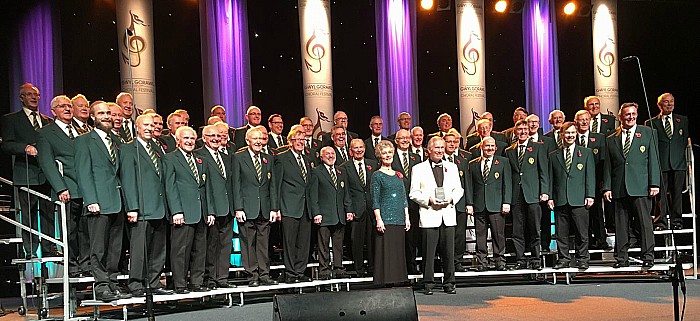 The Daleian Singers Male Voice Choir are to perform a concert at Great Budworth church in Cheshire on April 28 at 7.30pm.
The award-winning male voice choir will be star of the show which also features Oliver Prichard-Jones (Alto sax) & Paul Barlow (Organ).
Musical director Glynn Edwards and Accompanist Susan Talbot have selected a variety of music to suit all tastes.
Tickets are available from Geoffrey Ridgway (01565 733494) or Vernon Cope (01270 526239) and are also available on the door.
Daleian Singers Male Voice Choir was founded in the North Staffordshire mining village of Silverdale in 1957.
This small group of singers gained an exceptional reputation and were soon entering and winning competitions around the UK including the prestigious Blackpool Festival.
Gala concerts have always attracted star soloists including Stuart Burrows, Ryland Davies and Alfie Boe.
During their Diamond Jubilee Year, numbers grew to 60 choristers including two teenagers.
The choir won both the male voice class and overall choral class in the 2014 Biddulph Music Festival and went on to win the North Wales Choral Festival both in 2015 and 2016.
In 2017, as part of their Diamond Jubilee, the choir toured Scotland and the Lake District and had the pleasure of performing with the award winning Scottish folk singer, Robyn Stapleton.
Under the 35-year tenure of the current musical director Glynn Edwards, one of the aims of the choir has been to encourage and perform with young people to promote and continue the tradition of choral singing.