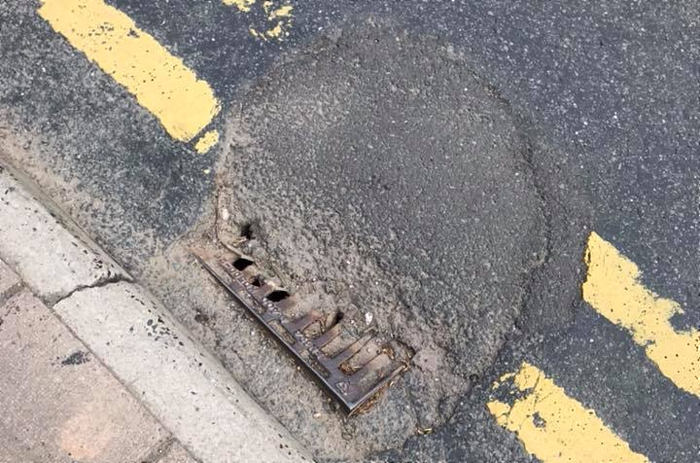 Ham-fisted highways staff have filled in two potholes in Nantwich – along with most of the drain covers next to them!
These pictures show how clumsy workers filled in the potholes at the side of a busy Nantwich road, and ended up covering most of the adjacent drainage lids.
The works were carried out on damaged road surface next to the 'The Rookery' development on Hospital Street near the roundabout, which has been riddled with potholes for most of the year.
An eagle-eyed reader spotted the botched attempts and sent these pictures in.
Readers on social media were quick to blast Cheshire East Council for the attempts.
There are fears such work could contribute to flooding problems when heavy rain returns.
"I doubt they could be any worse," said one reader, in reaction to the photos.
While another added: "Totally useless Cheshire East!"
Cllr Don Stockton, portfolio holder for the environment at Cheshire East Council, thanked Nantwich News for highlighting it, and admitted it was not acceptable.
He said: "This is obviously not of a standard of service CEC road users can accept.
"I have requested a review as to the circumstances surrounding this work."