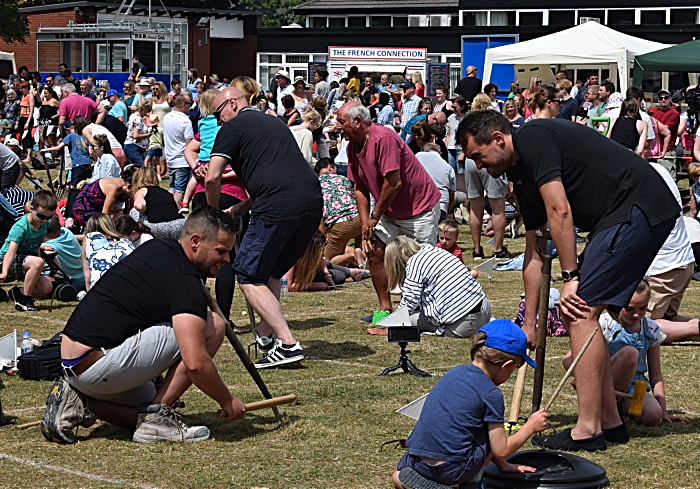 Competitors at the 39th World Worm Charming Championships in Willaston found it tough going today – with the winner charming out just 11 worms!
Dry weather and hard ground made it difficult for the hundreds of people taking part in the annual event in the grounds of Willaston Primary Academy on Derwent Close.
Cheered on by hundreds of people, participants in 144 plots had 30 minutes to collect as many worms as possible after an inspection of the plots by the International Federation of Charming Worms and Allied Pastimes.
Techniques for charming the worms included the traditional method of vibrating a garden fork, along with alternative methods such as jumping up and down, banging drums, whacking a tennis racquet and bouncing a football.
And the Championship trophy for Most Worms was won by James Martin and friend Sam Bromley in plot 29 with 11 worms – they are both Year 6 pupils at Willaston Primary Academy (pictured).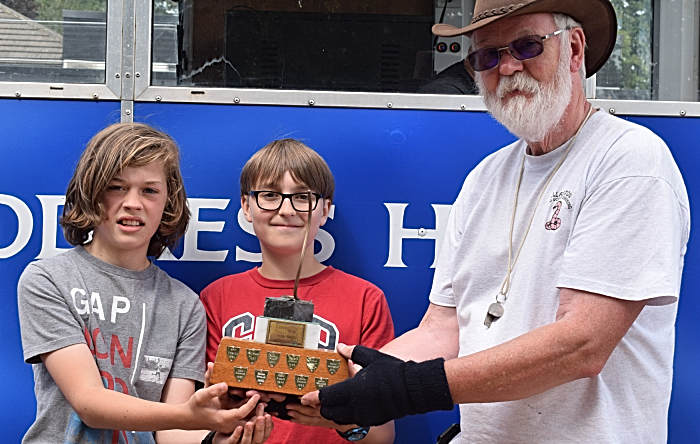 The Chief Wormer's trophy for youngest wormer was awarded to Sam Forster, who is 11-weeks-old.
Most Promising Newcomer Award was in plot 85 with five worms.
For the first time ever, the Heaviest Worm trophy was a tie with five groups finding a worm that weighed three grams.
There were two television film crews at the event.
Licklemor Productions were filming for a Sky One youth entertainment magazine show called 'What's Up TV', due to be broadcast on a Saturday morning, after Soccer AM, with the new series starting on August 4.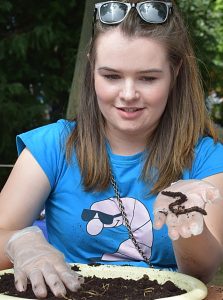 And the BBC were filming for a CBBC children's programme called 'All Over the Place' to be broadcast in January 2019.
Chris White, from Wistaston, and Andrew Feltham, from Northwich, dressed as an earthworm and a blackbird respectively.
Chris played the ukulele while Andrew played the maraca.
Songs performed to entice worms included 'You Raise Me Up', 'Earth Song', 'Green,Green Grass of Home', 'Whispering Grass', 'The Birdie Song', 'Wiggle It' and 'Good Vibrations'.
Chris said: "It was great fun but really hard work.
"Unfortunately, I believe the blackbird scared away all the worms, as we didn't collect anything!"
Julie Blackhurst, from Crewe, expertly made their custom-built costumes.
Events in the playground and arena included dancing and singing by the X-Academy of Performing Arts.
There were charity stalls, an inflatable slide and food and drink outlets.
Charities represented included Cystic Fibrosis Trust, Willaston History Group, we are Cycling UK, Hope House, Crewe and South Cheshire Voluntary Group of Diabetes UK, and Central Cheshire Buddy Scheme.
There was also a prize raffle and a scavenger hunt.
Willaston Primary Academy Acting Headteacher Aaron Perrin thanked the volunteers and visitors for their support.
(Words and pictures by Jonathan White)