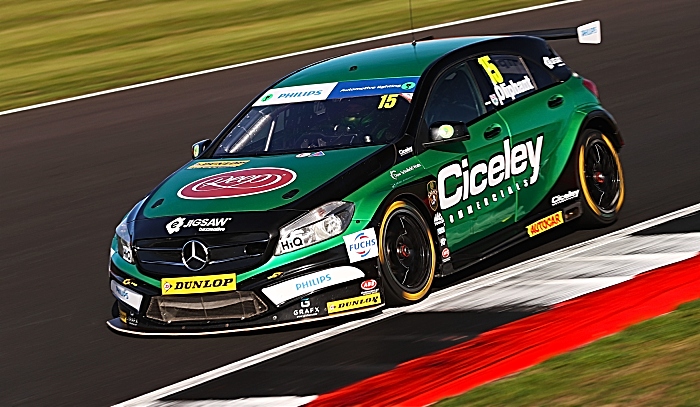 Tarporley racing driver Tom Oliphant is looking to finish his first Dunlop BTCC season in style this weekend.
Oliphant has his sights set on the Brands Hatch GP after another strong performance in his Ciceley Motorsport Mercedes at Silverstone.
His top ten finish in the penultimate meeting of his debut campaign was just reward after a sensational start to the meeting in the opening free practice session.
He ended the BTCC session at the top of the timesheets for the first time with a blistering effort of 58.474s.
A mid-session change of tyre strategy worked against him in qualifying, but a finishing position of 12th would put him right in the mix for a top ten finish in Sunday's opening live televised encounter.
The 28-year-old fought back from an opening lap collision and with some impressive overtaking he moved to ninth at the chequered flag.
He hoped to add another top ten finish in the second race as he made early progress to eighth, but an attempted move on Championship leader Colin Turkington led to him being forced onto the grass.
Oliphant was in the thick of a close-fought battle for the final top ten positions for the remainder of the race and he eventually crossed the line in 11th.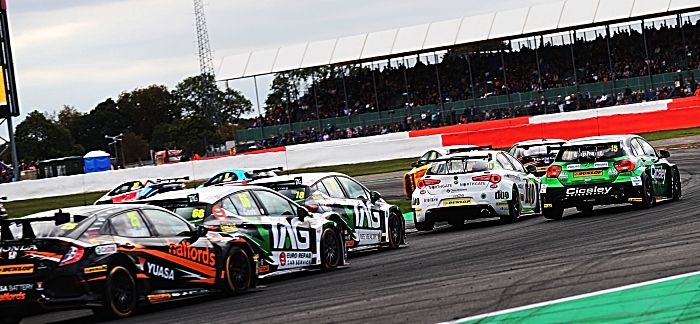 In the third and final race he finished in 16th position, and ended proceedings as the fourth highest-scoring driver in the Jack Sears Trophy.
Oliphant said: "I loved the three races. I was in the thick of the action throughout and made sure I raced smart and clean.
"To fightback from 18th to 9th in race one was particularly pleasing, and I was also happy with race three and how I only lost five places on the slower hard tyres.
"I feel like I'm proving that I'm a regular top ten contender now.
"That's the minimum we want heading into each session and were it not for some contact in the races and a bit of bad luck, we would have taken more than one I'm sure.
"We're on the cusp of a standout result in this Championship and hopefully we can achieve it at Brands.
"I've never been in love with the GP circuit, but I've been told the car goes well there and I'm confident that we can excel around the high-speed sections. I'm looking forward to it."
(Pics from Jakob Ebrey Photography)