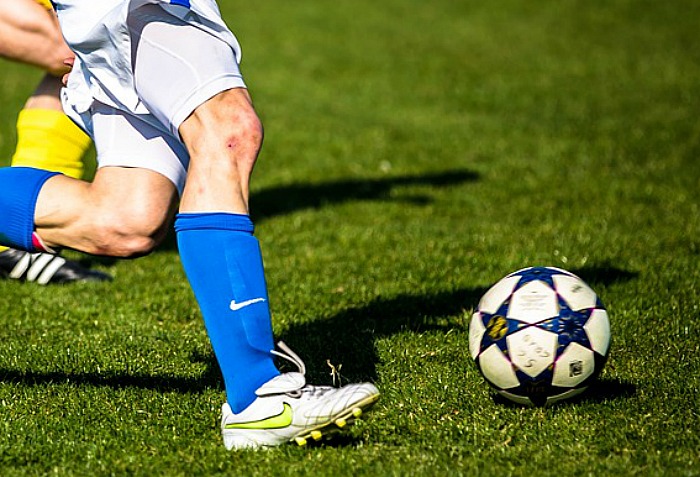 Crewe Athletic moved back to second place in the Sunday Regional Premier Division with a 7-2 win over bottom club Talbot.
Ash Dobson and Faith Arowsafe both scored twice in one of only two top league games to survive the wet weather.
Other goals came from PJ Hudson, Jordan Amson and Josh Clarke. Greg Gill and Paul Edwards scored for Talbot.
Faddiley led 2-0 after 15 minutes against Betley FC who then missed the chance to get back into the game by missing a penalty.
Faddiley then led 3-0 at the start of the second half before Betley staged a fightback scoring twice before Faddiley sealed the victory with two late goals.
Ash Lawton, Rich Ford, Connor Jones, Ben Burrow and Nick Shore scored for Faddiley with Lee Smith and Steve Johnson scoring for Betley.
In Division One, George & Dragon continue their move up the league with an 11-1 win over Nantwich Pirates with Terry Cain scoring seven times with other goals from Scott Taylor (2), Liam Lewis and Richie McLease.
Wayne Garnett scored the consolation goal for Nantwich Pirates.
Winsford Over 3 led White Lion 4-0 at half time then let their opponents back into the game before eventually running out 6-3 winners.
Calvin Abbott (2), Sam Dodd, Callum Lovell, Jamie Cain and Jay Holden scored for Winsford Over 3 with Nathan Cherrington, Josh Heath and James Webb scoring for White Lion.
Haslington FC continue to improve as they won 5-1 at White Horse with Konrad Lewandowski scoring 2 and other goals from Damien Sloan, Garry Pownall and Gareth Blackshaw. Dan Wade scored for White Horse.
Both Broadhurst FC and Sandbach Town have had inconsistent form coming into this match and Sandbach Town eventually ran out 5-4 winners.
Simon Evans neeting a hat-trick with Dave Furber and Matt Robertson scoring for Sandbach Town.
Danny Griffiths 2, Shaun Bradley and Alex Woolley scoring For Broadhurst FC.
The Audlem v Brighton Belle game was postponed as Brighton Belle were unable to field a team.