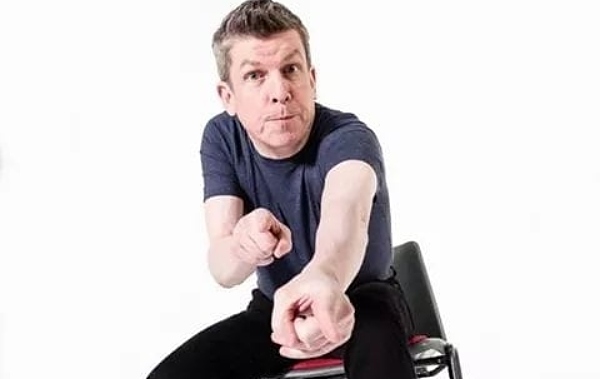 A resident comedian at 34 Pepper Street cafe bar in Nantwich has been crowned runner up in a prestigious contest to find new talent.
The outlet's Hits and Giggles open-mic comedy MC Eamon Goodfellow was awarded second place at The New Act of The Year 2019 competition held at the Hackney Empire.
The contest is seen as one of the most important nationally in spotting new and emerging comedy stars.
The event, running since 1987, has an impressive talent-spotting record with previous finalists including Stewart Lee, Lee Mack, Harry Hill and Russell Brand.
Eamon received outstanding reviews described as "instantly engaging" and "a natural storyteller".
34 Pepper Street, a fully licensed urban cafebar, hosts live and private events including The Hits and Giggles open-mic comedy.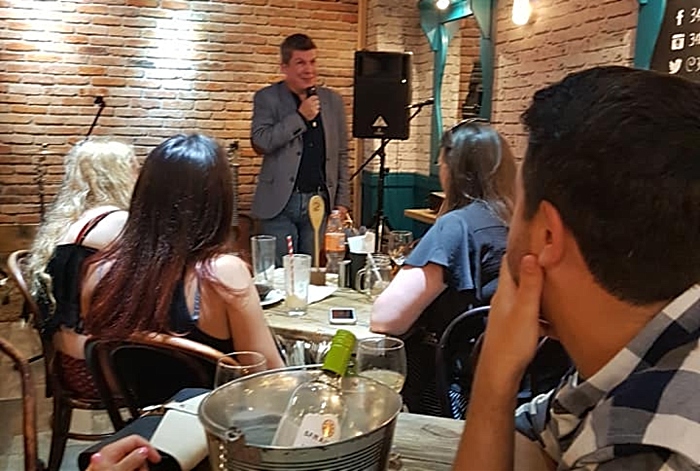 Eamon, from Northern Ireland, who describes himself as a human backstop, is next performing the Hits and Giggles at 34 Pepper Street on March 1.
Up-and-coming comedians are lined up to give 8-10 minutes of new material guided along the way by Eamon.
The evening finishes with live music from local artists Bethany Gail and David Beeston.
Pre-booked tickets are £5 will receive their first drink FREE.
To book call 01270 628451 or visit www.34pepperstreet.co.uk